---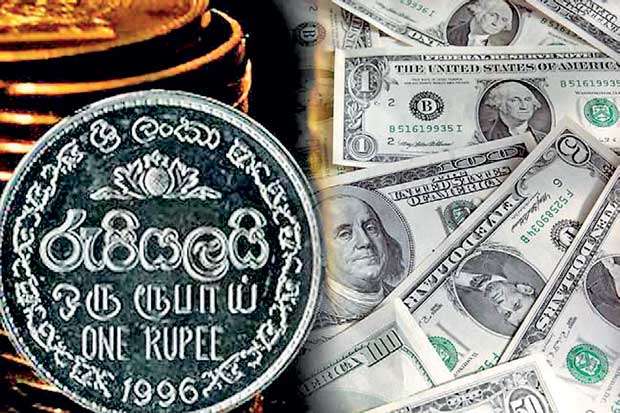 The Sri Lanka rupee closed steady at around Rs.176.50/65 against the US dollar yesterday, while stocks ended 0.20 percent lower after another day of chaotic scenes in the country's legislature as the nation plunges deeper into crisis.

Loyalists of Mahinda Rajapaksa occupied the Speaker's Chair to prevent a fresh vote of no-confidence against him.

The speaker later entered the chambers under heavy police security and took a voice vote amidst a hail of projectiles including copies of the constitution. The speaker adjourned parliament to November 19.

The country continues to be without a Prime Minister and Cabinet.

The rupee fell to an intraday low of Rs.176.65 against the greenback in the spot market yesterday.

The currency closed Thursday at 176.50/70 rupees to the dollar.

In equities, the All Share closed 0.20 percent lower, down 11.91 points to 5,955.43, and the S&P SL20 of more liquid stocks ended 0.13 percent higher, up 3.93 points to 3,109.50.

Market turnover was Rs. 346.6 million with 56 stocks gaining in the day compared to 54 that declined.

Ceylon Tobacco (down Rs.22.90 to Rs.1, 401.10), Sri Lanka Telecom (down 90 cents to Rs.21) and LOLC Holdings (down Rs.1.90 to Rs. 88.10) contributed to the benchmark index decline.

Net foreign selling was Rs. 55.5 million, down from buying of Rs.23.4 million the previous day.
Foreign selling in John Keells Holdings was Rs. 47 million, according to Asia Securities. John Keells Holdings gained 60 cents to close at Rs. 152.90.
Crossings, or off-market negotiated trades, amounted to Rs.63.7 million.

There were two crossings in NDB Bank for Rs.40.8 million and one.

NDB Bank ended Rs.1.80 lower at Rs.102.40.

Gilt yields eased in the secondary market.

A five-year bond maturing in 2023 ended lower at 11.65/80 percent, down from 11.80/12.10 percent the previous close.

A bond maturing in 2027 closed lower at 12.22/32 percent, down from the previous closing of 12.33/38 percent.

- ECONOMYNEXT