---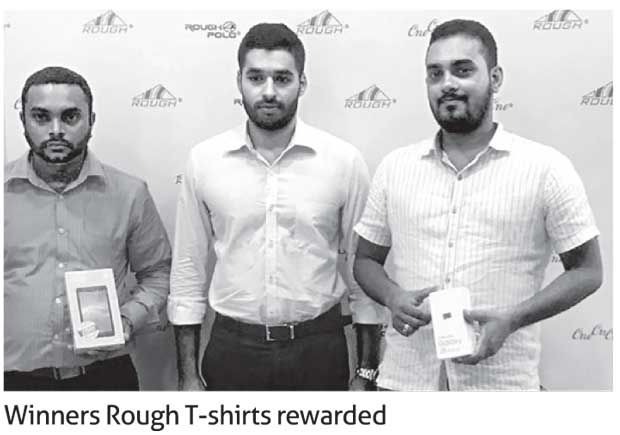 The International Youth Day, which was celebrated on August 12 this year, is dedicated to celebrating young people's contributions to conflict prevention and transformation, as well as inclusion, social justice and sustainable peace.

Rough T-shirts held a competition to commemorate this important event, targeting the youth of Sri Lanka. The participants were required to post a video of themselves online, while sharing an inspiring and responsible message to the fellow youth of the country.

The competition was a resounding success, with many youths posting videos, which won widespread admiration and praise throughout Sri Lanka.

The following winners were selected by an eminent panel of judges: first prize winner Hamzah – Samsung J7 Prime, second prize winner Chathuranga Janaka Dabare – Huawei T2 tab and third prize winner Ishanka Prabath – Smartwatch.