---
New for 2017, Intermodal Asia – the world's leading exhibition and conference for the global container, transport and logistics market – will launch the Industry Leaders' Strategy Summit (ILSS), which will take place from March 21 to 23, 2017, in Shanghai, China.
Bringing together leading experts within the intermodal and container industry, this inaugural summit will provide a platform to discuss strategic global issues and trends, as well as facilitating business networking.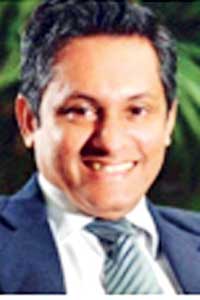 The ILSS will explore the current and future state of the industry through focused themes including: 'On the Horizon: Outlook for Trade and the Market', 'The Container Industry: Moving Forward in a Changed Landscape', 'Smart Ports for the 21st Century' and an 'Update on China's One Belt, One Road'.
Shippers' Academy Colombo CEO Rohan Masakorala from Sri Lanka will be addressing two key ILSS sessions, where he will also represent the Global Shippers' Forum.
The summit will commence with Maersk Group Chairman China and Chief Representative North Asia Tim Smith delivering the industry keynote – 'Overview of the Market and Future Needs'.
In the same forum, Drewry Director Head Maritime Advisors Tim Power will present 'Global Economic Outlook for the Container Industry', outlining Drewry's current view of the liner industry and the key mid-term issues.
"The liner industry is going through a period of rapid change. Internal industry factors and global geopolitics are generating a host of opportunities and risks. The key long-term issue is how the liner industry establishes a structure that will allow sustainable profitability?" states Power.
With the container industry coming out of a momentous year of change, 'The Container Industry: Moving Forward in a Changing landscape' will be the focus of sessions in the afternoon of day one, chaired by IHS Maritime and Trade Asia Editor Greg Knowler.
The shippers' perspective will be well represented within the summit. A panel comprised of Dow Chemical, Global Shippers' Forum, Hong Kong Shippers' Council and Shippers' Academy Colombo will discuss, 'The Shippers' Perspective: Getting the industry back on track', an overview of the shipping industry's current environment and its impact on shippers. Chris Welsh, Masakorala and Willy Lin will represent the shippers.
The afternoon sessions on day two will deliver an update on China's 'One Belt, One Road', with presentations given by speakers including: Dachser Managing Director Air and Sea Logistics Asia Pacific Edoardo Podesta, Grisons Peak Investment Chairman and CEO Henry Tillman, Beijing Normal University Business School Associate Professor Jianwei Xu and Masakorala.
European Shippers' Council Secretary General Nik Delmeire, Thomas Emil Jensen from Maersk Line, Ocean Shipping Consultants Director Jason Chiang, Lars Anke of the Port of Hamburg, vessel traffic management, Shanghai International Port Group (SIPG) Strategy and Research Department General Manager Artin Songbing Ding, New Silk Way Logistics Board Member and KLG Europe CEO Kees Kuijken and A.R.T Logistics Commercial Director Tatiana Serova will be the other speakers at the Intermodal Asia discussing various topics this year.