---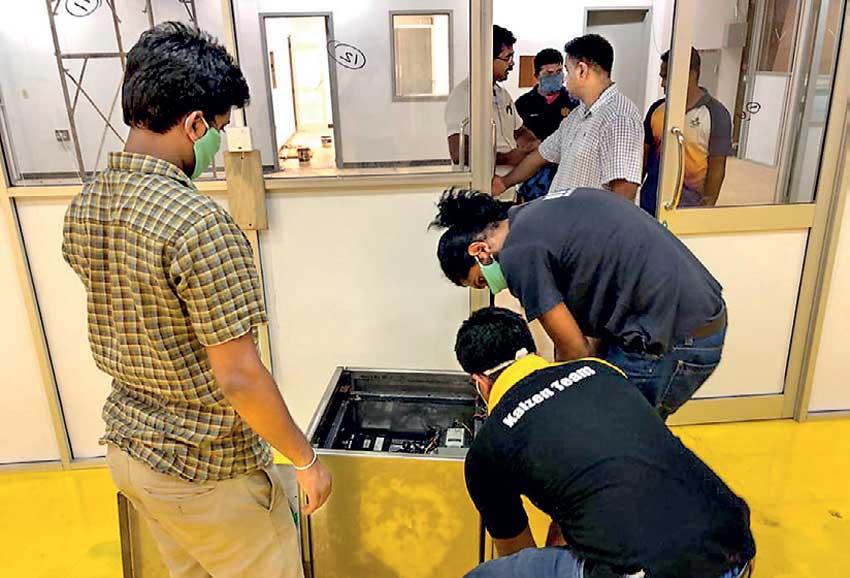 Setting up the Automated Guided Vehicle (AGV) robot for operations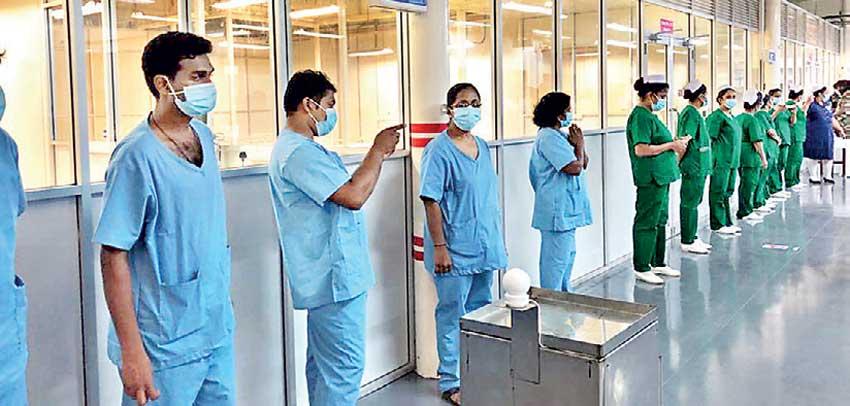 Atlas Axillia PLC, a subsidiary of the Hemas Group, handed over another home-grown Automated Guided Vehicle (AGV) robot, to assist medical personnel in the remote monitoring and careof patients affected by the coronavirus.

The handing over took placeat theopening of the new dedicated COVID-19 treatment facility at Iranawila. The treatment centrewas declared open on March 07 by the Minister of Health and Indigenous Medical Services- Pavithra Wanniarachchi, Director General of Health Services- Dr. Anil Jasinghe and Head of the National Operation Centre for Prevention of COVID19- Army Commander Lieutenant General Shavendra Silva.

The centre is led by Hospital Director Dr. Dimuth Ponweera and can accommodate 40 patients in the first phase of its development. Further expansion will be undertaken as the need arises. The Sri Lanka Army was instrumental in converting the building of a former Voice of America relay stationinto a fully-fledged specialist treatment centre in less than two weeks. This AGV robot is the second of its kind developed by Atlas Axillia, The prototype of the first AGV was handed over to the Homagama Base Hospital under the direction and guidance of Dr. Indika Jagoda- Regional Director of Health Services Colombo, Dr. Janith Hettiarachchi- Medical Superintendent Base Hospital Homagama, Dr. Thilini Wanigasekara - Director Organization & Development and Dr. Prasad Ranaweera- Director Anti Malaria Campaignof the Ministry of Health.

The new AGV handed over at the Iranawila Treatment Centre will be able to carry food and medicine to patients. It also givesdoctors the ability to monitor patients remotely while having conversations with them through the cameras mounted on it.The use of the AGV will enable healthcare workers to apply their expertise in managing the crisis more efficiently and to stay safe while saving lives. The Engineering team at Atlas is involved in this innovation with the sole intention of contributing to the national cause at this critical time of need.