---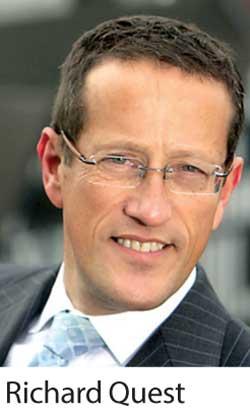 The renewable energy developer, Resus Energy PLC is to invest Rs.1.3 billion in a couple of hydropower and solar power projects during this year, the company said in a media statement.

The company said these projects have been structured with focus to generating renewable and sustainable energy, combining the latest tech and an environmentally responsible business proposition.

The investment earmarked for the two hydropower projects in Kandy and Nuwara Eliya is Rs.1 billion. The Upper Huluganga Hydro Project in Huluganga, Kandy, estimated to cost Rs.400 million, is expected to generate 1.9MW in contribution to the main national grid.
The Karapalagama Project, located in the Nuwara Eliya District, costing Rs.600 million, is set to generate 2.7MW to the national grid.
Resus Energy will additionally invest another Rs.300 million in utility-scale solar power projects in the Ampara District. The Resus Eastern Solar Power Project is estimated to generate 1MW each from the two power plants, to be attached to the Ampara sub-station.
"We are humbled and take great responsibility in our continuous and successful efforts in hydro and solar power generation operations across the island. We wish to emphasise on our unwavering focus on harnessing sustainable energy but not at the expense of our environment.
Our current major ventures in terms of projects for 2019/20 in the Kandy, Nuwara Eliya and Ampara Districts will be the direction in which efficient energy extraction and sustainable tech will take us in the future," Resus Energy PLC Managing Director Kishan Nanayakkara said.
Having already completed many hydropower extraction projects in the recent past, Resus Energy PLC contributes about 35GWh of electricity to the national grid.

Resus Energy PLC has fully functioning hydro and mini hydro plants in Thalawakale, Theldeniya and Maliboda that generate a total of 11.1MW.

In the last two years, Resus Energy PLC was able to complete two hydropower projects – one in Daraniyagala, costing Rs.300 million and the other in Kandy, costing Rs.400 million, contributing 1.2MW and 1.5MW to the national grid, respectively.