---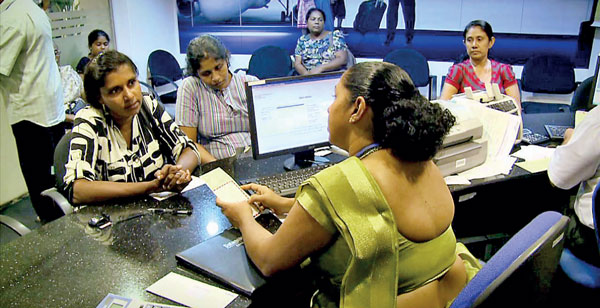 The 2017 budget included restrictions on bank lending, and community reinvestment proposals, which may have widespread impacts on the country's financial sector, according to banking
sector analysts.

"I direct banks to ensure that at least 10 percent of their lending portfolio is for agriculture, 10 percent for SME (small and medium scale enterprises), 10 percent for exports, 10 percent for tourism, 5 percent for youth and 5 percent for women," Finance Minister Ravi Karunanayake said.
While agriculture accounts for 10 percent of the country's Gross Domestic Product (GDP), tourism earnings are equivalent to around 4 percent of GDP.
Meanwhile, Karunanayake made a community reinvestment proposal as well.
"I further direct the banks to lend at least 15 percent of the deposits within the same area for business development," he said.

While the proposal may promote equity, since banks collect most of their deposits from outside Colombo and lend them to big corporates in the city, similar legislation in the US had backfired.
Experts agreed that the introduction of community investment in the US in the 1970s had led to lending standards to become lax, as banks were forced to lend to certain areas on properties with multiple mortgages.
They note that the practice had eventually led to the creation of a housing bubble—with the trading of securities backed by bad mortgages—which eventually burst and led to the 2008 global financial crisis.

Former Central Bank Governor Arjuna Mahendran had earlier this year introduced the idea of adopting the law in Sri Lanka. However, his successor, Dr. Indrajit Coomaraswamy, had said that he would only consider directing banks to do so if he couldn't come to a mutual understanding on the matter.
Meanwhile, Karunanayake also said that he is also going to request banks to process loans of less than Rs.5 million within one month.
Sri Lankan banks have so far been highly risk averse.