---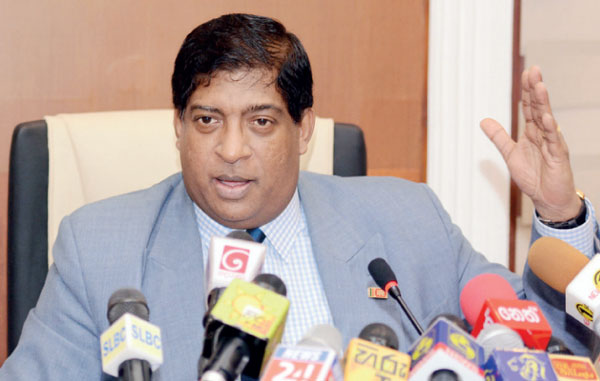 Claims that the US$ 1 billion revenue expected to be realized from the sale of non-strategic State-owned Enterprises (SoEs) will be utilized for the country's debt servicing are a myth perpetuated by the opposition, Sri Lanka's Finance Minister said this week, retracting his own budget proposals announced last month.

"That has a wrong connotation. This is not for revenue gain. Non-strategic investments are what are basically commercialized. Fund inflows that are coming in from commercialization process will certainly not be used for debt servicing. That is completely a myth," Finance Minister Ravi Karunanayake said in response to a question on debt servicing through selling SoEs.
He was speaking at the Asia Hotels Tourism Investment Conference which was concluded this week.
However, the 2017 budget presented by Karunanayake last month stated the reverse of what he is claiming now.
"We will also list non-strategic enterprises such as Hyatt, Grand Oriental Hotel, Waters Edge, West Coast, Manthai Salt, Hambanthota Salt and Hilton during 2017. Broad basing the ownership, it is expected that such listing will allow the government to raise at least US$ 1,000 million, to settle our existing uneconomical, questionable and high cost debt that we inherited from the previous regime," he had said.
The 2017 budget also included the proposal "We will also inform the Parliament of any other planned listing that may be undertaken during 2017," which Karunanayake in a post-budget seminar said would be carried out if the government requires more revenue.
Karunanayake yesterday said that this myth was created by the opposition, while it was in power, had increased the country's debt fivefold to Rs. 9.9 trillion, for which the current government is challenged with finding revenue.
When Mirror Business inquired from Karunanayake what the funds from selling SoEs would be used for if not for reducing debt, he said that they would be used to increase the country's foreign reserves.
"It will be for reserves, not to pay off debt," he said.
Sri Lanka has no major debt maturations until 2019, which would not drain the country's foreign reserves excessively, but the government still has to make interest payments on foreign debts.
The government is expecting a fiscal deficit of 4.6 percent of gross domestic product (GDP) in 2017, an improvement from an estimated 5.6 percent of GDP deficit in 2016 and a 7.4 percent of GDP deficit in 2015.
Academics and ratings agencies have noted that the government's revenue proposals for 2017 may not be realistic, with one academic stating that if the government achieves its revenue targets next year, it would be the first time such a feat is achieved in the history of
the country.