---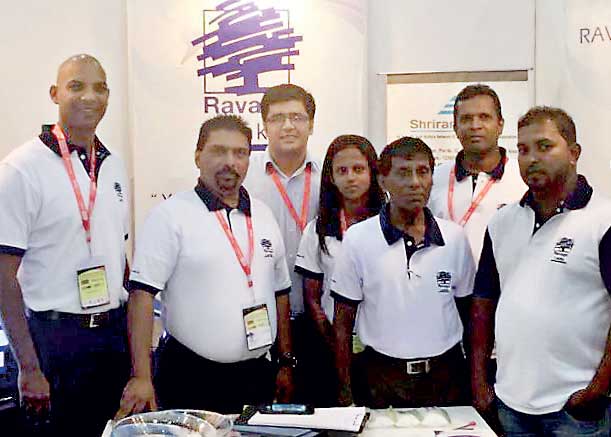 A global giant in the polymer industry, Ravago further expanded its already strong presence in Sri Lanka through its subsidiary Ravago Lanka with the introduction of a branch office and a warehouse in Kelaniya.
The office premises and warehouse began operations last month and it is the second such outlet for Ravago Lanka, adding additional space enabling the company to expand its already comprehensive product portfolio which covers PPHO, PPCP, PPRCP, HDIM, HDPE, LDPE, LLDPE, PVC, Compounded PVC, PET, ABS and PC distributing for global brands such as Ravago, Lyondell Basell, Exxon, Sabic, Shriram-Axiall, Formosa, etc.
The Ravago group is an international giant involved in plastic compounding, trading, distributing and servicing, with headquarters located in Luxembourg.
Today, the Ravago group boasts of over four million metric tons of annual polymer sales, serving 40,000 active customers through 200 offices located across more than 50 countries worldwide.
Ravago's production competence consists of 30 manufacturing facilities, including 18 recycling and compounding plants in North America, Europe, Turkey and Asia with a combined annual capacity of over 600,000 metric tonnes, three EPS production plants in Europe and nine manufacturing plants that are offering finished product solutions for the building and construction sector.