---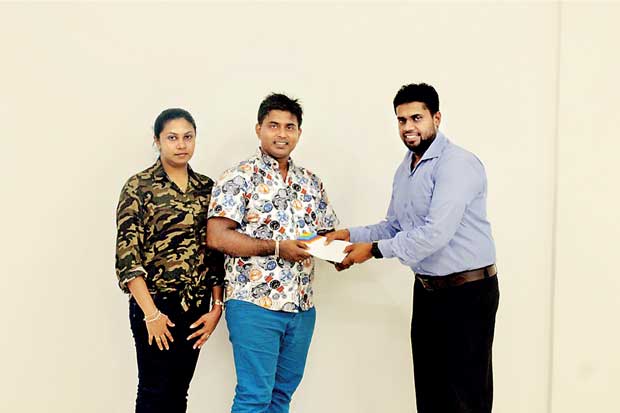 Rainco (Pvt.) Ltd, leading manufacturer of umbrellas, rainwear, mosquito nets and diverse merchandise, recently declared the winners of 'Tharageta Kuda Ihalamuda' consumer promotion.

Rainco's promotion received a significant response drawing over 20,000 coupons from across the island. A raffle draw was held at the Rainco headquarters, where the top three grand prizes of exciting holiday tours to Bangkok, Indonesia and Malaysia were awarded to three lucky couples.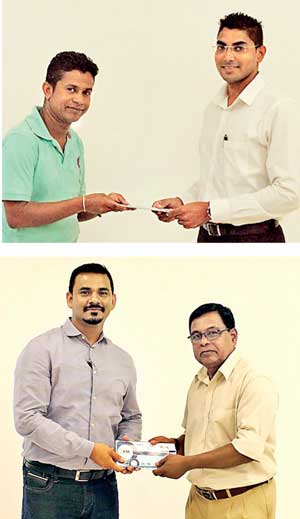 Rainco's 'Tharageta Kuda Ihalamuda' promotion, held for the third consecutive year, requested the public to send in price tags of any Rainco umbrella attached to a coupon via post.

Apart from the three grand winners, the raffle draw also selected 35 winners who were awarded with a range of attractive prizes including washing machines, rice cookers, electric fans and irons.

The top prize, a tour in Bangkok, was won by K.A. Aruna Shantha from Kurunegala, while the second prize, a tour in Indonesia and third prize a tour in Malaysia were awarded to D.V. Gayathma Ampana from Thalgampala, Galle and A.H.N.D. Gunawardena from Badulla, respectively.

Commenting on the success of Rainco's 'Tharageta Kuda Ihalamuda' consumer promotion, Rainco (Pvt.) Ltd Chief Operating Officer Ahmed M. Aroos said: "This is the third consecutive year of this competition. We're very happy to receive an overwhelming response from our customers even this year, where the total number of entries reached 20,000. We would like to thank each and every person who took the effort to send in their entries to us. And we hope to continue this competition in future with more options of entering to this competition through advance technological platforms. Its also noteworthy to mention that a majority of winners are from outstation areas. This proves that our brand has made a strong footprint not only in the main cities but also in other parts of the country."

Expressing his views on the matter, Rainco (Pvt.) Ltd Chief Executive Officer Faris Fauz said, "This year we decided to increase the number of winners and we did that by selecting and rewarding the most creative entries sent by our customers. We also believe that our sales officers and islandwide dealers have rendered an excellent service and made a tremendous contribution to steer our brand towards success.

This is why the third edition of Rainco 'Tharageta Kuda Ihalamuda' awarded five-star hotel holidays to eight dealers and also rewarded the high-performing area sales manager. Electric fans were awarded to 16 shop assistants through which we received a high number of entries. Last but not least, we have decided to reward our best sales officers and motivate them to reach their fullest potential."