---
Raigam Wayamba Salterns PLC (RWSL), a part of the Raigam group, is currently facing delays in its rights issue designed to finance the merger with Eastern Salt Company (Pvt) Ltd., that belongs to the parent, due to "technical issues," top company officials said.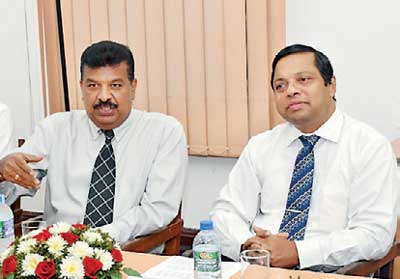 "We thought there would be a conflict of interest when we have a separate saltern owned by a major shareholder. To alleviate that only we thought to merge them through a rights issue but there were some technical issues," Raigam Group Chairman Dr. Ravi
Liyanage said.
He added that he is not prepared to disclose the details of the delay since the matters are ongoing with the Colombo Stock Exchange.
Last August, RWSL announced that it would be raising Rs.536.19 million by issuing 282.21 million shares—one share issued per every existing share—valued at Rs.1.90 per share. RWSL shares are now trading at Rs.2.60.
Dr. Liyanage said that land of Eastern Salt, which is valued high due to it being situated in the tourist zone of Kuchchaveli in the north eastern coast of the island, was obtained from the government for a 33-year lease eight years ago and has already started making profits.
"Eastern Salt, we had an idea of including (it in RWSL) to boost operational profits. It is almost completed. We have started production. It is the largest saltern in Sri Lanka with an extent of 1,805 acres," he said.
He explained the expansion plans for the group, which includes a crystallization plant in Eastern Salt as well as value-addition plants in the group's other salterns in Puttalam and Hambantota, but refused to disclose the extent of investments, which will be generated from within the Raigam group.
Currently, the salt dried in the Eastern Salt is transported to Puttalam for processing.
"The problem is the transportation cost. We have a low-priced product with high transport costs," Raigam Group Managing Director Ganaka Amarasinghe said and added how the group's salterns are strategically located across the island in order to reduce such costs.
He noted that Eastern Salt will also provide the group with an outlet to diversify into the tourism sector. "We are hoping to set up small units around the salterns," he added.
The Raigam group is the country's second largest salt producer after the state, in terms of volume, but is the largest revenue generator due to value-added production such as salt powder and pure-dried vacuum salt, which is used at industrial levels, according to Dr. Liyanage.
RWSL, which was set up in 2005, managed to post a net profit of Rs.144.37 million for the 2017 financial year (FY17), up 215 percent year-on-year (YoY), while earnings per share increased to Rs.0.51 from Rs.0.16 YoY.
While it has been paying dividends of around Rs.0.10 per share for the past several years due to heavy retaining of profits, Amarasinghe said that he is unable to comment on whether the shareholders would witness higher dividends as profits increase, since he has to manage RWSL's liquidity.
He attributed the spike in profits in FY17 to stock management, which let RWSL supply the entire market, while other suppliers were washed out and resorted to imports following the floods and heavy rains in May 2016.
He said that many customers, including the country's three leading supermarket chains, are now viewing RWSL as a firm able to supply sufficient quantities of consistently high-quality products throughout the year, which may help RWSL post growth during FY18 as well.
He said that the group's main salterns were spared during the inclement weather last month as well, auguring well for the future.
RWSL had Rs.778.70 million in revenue for FY17, up 78.94 percent YoY, while the cost of sales increased 73.83 percent YoY to Rs.500.44 million. The income tax expenses for the year increased to Rs.33.95 million from Rs.12.25 million YoY, while the income tax payable in the balance sheet increased to Rs.32.86 million from Rs.2.55 million compared to the start of the year as well, due to the company moving out of its Board of Investment tax holiday bracket.
RWSL has Rs.1.15 billion in assets, with Rs.3.69 net assets per share. It is very light in liabilities with Rs.92.25 million.
As at March 31, 2017, the Raigam group held 71.66 percent of shares of the firm, while the state-run Employees' Provident Fund held 13.49 percent of shares of RWSL as well.