---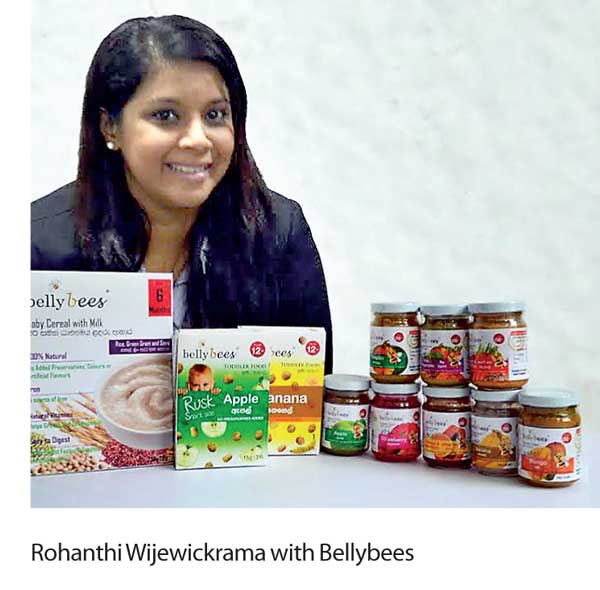 Sri Lankan consumer goods company Quebee Den has unveiled an all-new multigrain infant cereal made from 100 percent natural ingredients, all of which are in turn sourced locally.

Part of its Bellybees range, which is the first locally-manufactured, ready-to-eat line of infant food from Quebee Den, this new offering continues the Quebee Den guarantee of no added preservatives and is currently available to purchase at Keells Super outlets island-wide.

Full of nutrients that every baby needs, this new Bellybees infant cereal is a healthy mix of rice, corn, soya, green grams and milk, which is then blended into a fine mix of taste. Ideal for young'uns aged six months and above, this is the only infant cereals available locally that uses 100 percent natural ingredients. It also offers the added advantage of 100 percent of its raw materials being locally sourced, enabling it to be wholly manufactured here in Sri Lanka.

"Our new multigrain infant cereal is all-natural and 100 percent locally-sourced and made, enabling us to keep our promise of sustainable products for our community. As we continue to grow, ever mindful of our non-toxic, eco-friendly guarantee, we at Quebee Den are always on the look out to add further convenience in the lives of our customers, empowering them with even more meal options to continue to stay health, everyday," said Quebee Den Founder and CEO Rohanthi Wijewickrama,
Manufactured at a fully ISO-certified facility, "Bellybees" is Sri Lanka's first ready-to-eat infant food range manufactured locally. Known for providing products with no added sugar, colours, flavours or preservatives, Bellybees features a popular range of fruit and Vegetable purees made for infants from 6 months old and up, which includes blends of Pumpkin, Vegetables/ Dhal & Red Rice, Carrot & Red Rice, Banana, Apple & Cinnamon, Papaya & Mandarin and Mango. Additionally, the Bellybees toddler rusk range consists of solid foods for young'uns to start chewing, available in apple and banana flavours.