---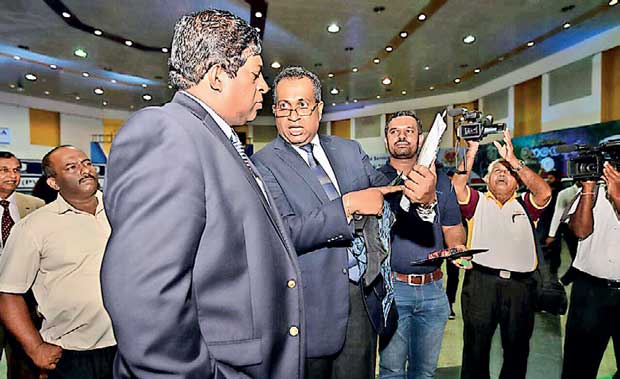 Rajitha Kariyawasan-Managing Director, Haycarb/Puritas, explaining the product features to Minister Karunanayake

Puritas, a fully owned subsidiary of Haycarb, a Group member of Hayleys PLC was the personal protection partner of the recently concluded Colombo Motor Show 2016, the largest international automobile event in Sri Lanka.
The Colombo Motor Show which commenced this year under the patronage of Chief Guest Ravi Karunanayake, Minister of Finance, is an annual event which brings together global manufacturers, industry specialists, distributors and motor enthusiast.
Puritas showcased their key products, including the new Oxypura Facemask range specially designed for motorcyclists and their passengers at the Motor Show. Commenting on this innovative product range, Managing Director, Puritas/Haycarb, Rajitha Kariyawasan said, "The fast deteriorating quality of air is a growing global concern that requires extensive education and a solution in Sri Lanka as well. In answer to this serious problem we have developed a new and a stylish face mask range with a special activated carbon filter media to vastly improve the quality of breathing air of motorcyclists and its passengers to have a more pleasurable and safer riding experience." The Oxypura facemask range can be used to protect against the varying levels of air pollution in situations ranging from motorcycle riding to agricultural and industrial use.
Commenting on the event, Rajitha Kariyawasan, further added, "We chose to partner the Colombo Motor Show, as it is the annual platform for industry experts and buyers to network and experience the latest developments within the industry. As champions and ardent drivers of environmental sustainability and management, we felt that this was a most pertinent platform to educate the public on how they could benefit from the health and safety factors of our products."
Haycarb PLC who is the parent company of Puritas, is a global leader in the manufacture and marketing of coconut activated carbon with a 16 percent market share.