---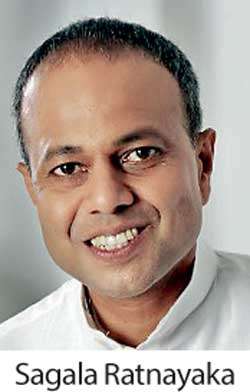 Ports, Shipping and Southern Development Minister Sagala Ratnayaka said the implementation of the proposed port tariff revision will be deferred until March 15 considering concerns raised by numerous industry stakeholders.
The Cabinet of Ministers ratified the decision yesterday, following a memorandum presented by Minister Ratnayaka seeking to defer the implementation of the tariff revision due to concerns raised by multiple industry stakeholders.
The Cabinet of Ministers will review the tariffs after considering the report of the committee appointed to look into the matter.
The committee comprises of several senior officials of the Sri Lanka Ports Authority (SLPA), and a member each from Ceylon Association of Shipping Agents (CASA), Chamber of Exporters, Import Section of the Ceylon Chamber of Commerce, Sri Lanka Logistics and Freight Forward Association (SLAFFA), Joint Apparel Associations Forum (JAAF), Association of Clearing and Forwarding Agent (ACFA) and the National Chamber of Commerce.
The committee, the minister's Cabinet memorandum said, would study the tariff consolidation further and make necessary recommendations on the way forward.