---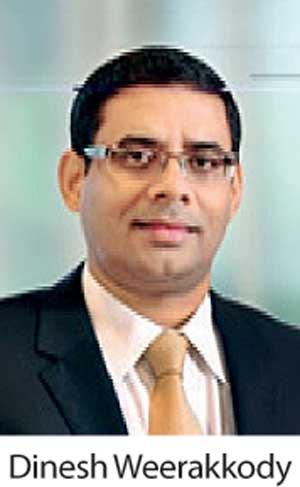 The International Chamber of Commerce Sri Lanka (ICCSL) yesterday in a statement congratulated the government for maintaining policy consistency and continuing on its economic reforms agenda in the Budget 2019 presented on Tuesday.

ICCSL Chairman Dinesh Weerakkody noted that Budget 2019 reflects the government's policy of pursuing an outward-oriented economy by reducing barriers to trade both domestically and internationally, through gradual phase out of para-tariffs, whilst improving market access for exports.

"These would go a long way towards improving our export competitiveness and bring depth and breadth to Sri Lanka's trade with the rest of the world," he said. Weerakkoday also praised the budget proposal to improve the female labour force participation, which is currently at 35 percent, through several new approaches.
"Giving multiple options for child care facilities is good move. Not all female workers are able to take their children to work, to be put in child care facilities offered by the employers.
"It is also encouraging to see that the government is subsidising the wages of mothers on maternity leave.

"The proposed amendments to legislation to allow part-time work, flexible work, and work from home are also welcome, but needs to be fast tracked. "The proposed investments in improving school infrastructure as well as teacher training are very welcome initiatives," he said.

ICCSL also welcomed the incentives given to the gem and jewellery industry. "The reduction of Customs duty on the importation of machinery used in lapidaries, and on imported un-cut gems will be an incentive to the local jewelers, the statement went on to add," Weerakkody said.

However he expressed his concern over the GDP growth estimates for the period from 2019-2024.

"With growth expected to gradually rise from 3 percent in 2018 to 4.8 percent by 2024 is certainly a cause for concern," he said.