---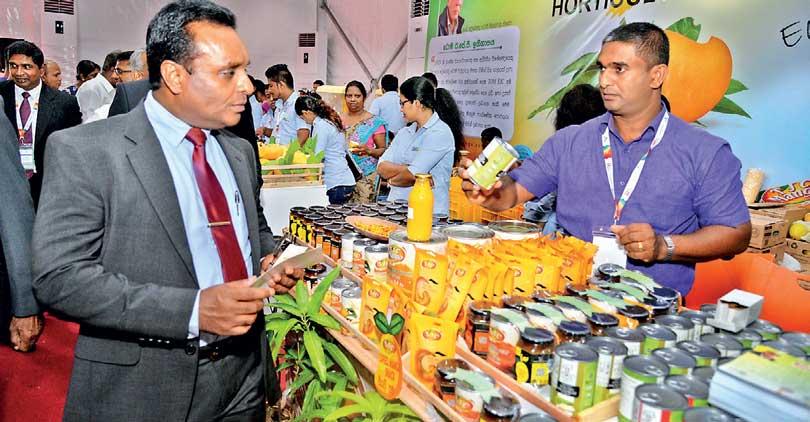 Industry and Commerce Ministry Industry Development Additional Secretary S. Balasubramaniam examining a stall
Pix by Kithsiri De Mel
By Harshana Sellahewa
Kicking off for the 18th consecutive year, the highly anticipated Profood Propack and Agbiz 2019 trade exhibition opened its doors to the public yesterday and will go on till August 4 from 10:00 a.m. to 8:00 p.m., at the BMICH, Colombo.
The exhibition was organised by the Sri Lanka Food Processors Association together with Lanka Exhibition and Conference Services.

The chief guest for the event, Industry and Commerce Minister Rishad Bathiudeen who was unable to attend the event, was represented by the Ministry's Industry Development Additional Secretary S. Balasubramaniam.

Balasubramaniam inaugurated the exhibition by cutting the ribbon in the presence of Sri Lanka Food Processors Association President Sarath Alahakoon, other dignitaries, distinguished invitees and guests.

It was revealed that the event was supported and endorsed by the Ministry of Agriculture and the Ministry of Industry and Commerce, and that the National Agri Business Council joined hands with the organisers to provide an insight to agri business areas.

This year's exhibition houses over 370 stalls, comprising both local and foreign manufacturers and food processing/packaging companies ranging from large companies to micro/small and medium companies. Considering these factors, the Profood Propack and Agbiz 2019 is the biggest event in the country in relation to the food, beverage, packaging and agriculture sector.
The exhibition and consumer fair scheduled to be held within a span of three days, expects more than 40,000 visitors. The event is noticeably a facilitator in prompting interactions with prospective buyers, and in understanding the new technology that is being used in this sector.

Moreover, the event features all facets of the food and beverage industry and includes intricate details and the meticulous process that is required, for food products in order to make them available to the consumer.

This year's expo has two separate pavilions for over 70 Indian and Chinese companies. The event is set to attract stakeholders from many South East Asian countries as well.
The highly anticipated 'Food Carnival and Cooking Studio' is also underway, concurrently on all three days. Over 20 outlets have confirmed participation at the food carnival this year.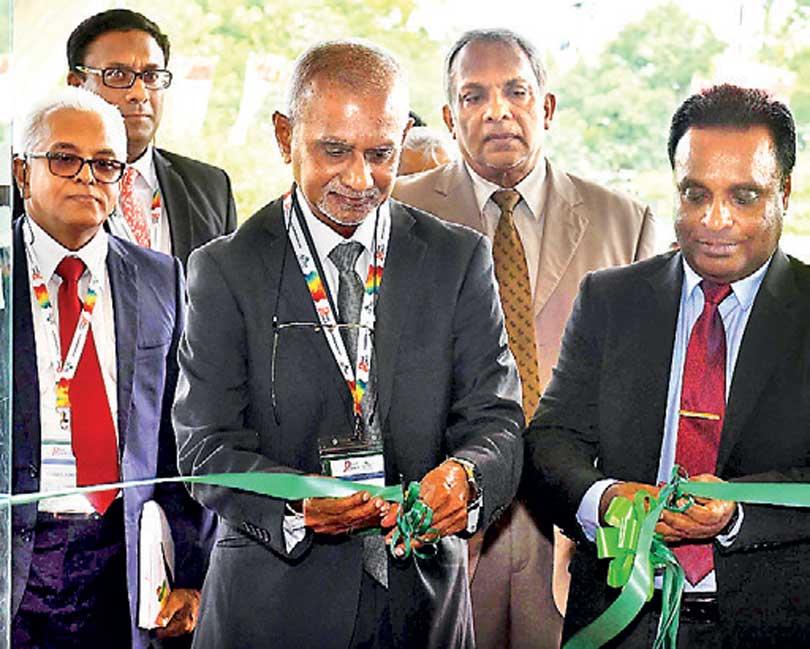 Industry Ministry Additional Secretary S. Balasubramaniam (extreme right) cutting the ribbon to launch Profood Propack and Agbiz 2019