---
Industry says price revision caused by rise in production cost
Prices across all product ranges gone up by 5-8%
By Shabiya Ali Ahlam
Prices of locally produced confectionery products have undergone an upward revision in the recent months—a move taken by the industry to help ease the financial constraints faced since mid March.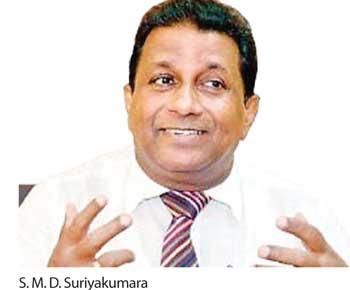 Revised for the first time in three years, the prices of confectionery items across all product ranges have increased by about 5 to 8 percent.

According to Lanka Confectionery Manufacturers Association (LCMA), the price expansion was long overdue and necessary given the current setback faced by the industry.

"All members of the LCMA are faced with financial challenges that arose from pandemic. Having assessed the impact on the industry, the membership decided it was best to go for a price increase," LCMA Chairman S. M. D. Suriyakumara told Mirror Business.
He stressed that the increase is needed for the industry to sustain the momentum.

Suriyakumara shared that increase in raw material prices, mainly sugar, and import levies were some of the reasons that compelled the industry to decide on a price increase.

"Our cost of production has increased due to the increase in prices of raw materials imported. Despite not being able to carry out manufacturing for about two months, we had to pay salaries. These added to the challenges faced by the industry," said Suriyakumara.

LCMA head also pointed out that the industry has not been able to get back to pre-COVID manufacturing levels, which in turn has created a vacuum in the market.
The industry supplies an average of 8, 000 MT of confectionery items per month, although during festive seasons, falling in the months of March, April, November and December, the requirement increases to about 12, 000 MT.

Suriyakumara shared that this year due to the island wide curfew imposed, the industry was unable to produce even 4, 000 MT, thus losing​​ out on catering to the peak demand during March and April.

"We lost three months worth of production. We were only able to go back to functioning in full capacity in July. It is a massive loss of revenue for the players in the sector," he stressed.
However, with the slow return towards normalcy, he said that the confectionery sector has gained momentum to bridge the gap.

Suriyakumara expressed confidence in catering to the full demand by October.

Sri Lanka's confectionery industry consists of companies producing biscuits, cookies, cakes, wafers, toffees, chocolates, desserts, snacks, and ice cream, among others.

The industry contributes to over 85,000 MT per annum to the national food supply chain and exports to over 40 countries, generating an average annual export income of US$ 100 million.