---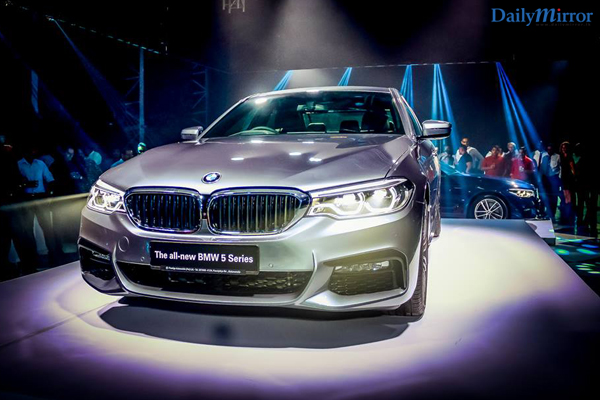 The all new BMW 5 series plug-in hybrid was unveiled to the Lankan marketby Prestige Automobile Pvt. Ltd., the sole authorised importer and distributor of BMW,MINI and Hyundai vehiclesin Sri Lanka, at an event held at Park Street Mews on 10th August 2017.
The new iconic plug-in hybrid is the latest addition to the BMW 5 series family, and offers unmatched features and premium luxury when it comes to sedan terrain. The new model has evolved drastically from its predecessors. With the introduction of this new hybrid, BMW has not only been able to offer a hybrid sedan with greater convenience but also revolutionise the automotive industry with its innovative thinking, ingenuity and use of high end technology when building new cars.
The new5 Series plug-in hybrid is equipped with a series of ground-breaking features such asgesturecontrol, which allows theuser to control the display with hand gestures, professional
navigational system, display key, remote control parking to reduce the hassle when parking in tight spaces and a new cutting-edge interface design with email exchange facilities. The driver display is also a high definition display which can be configured as per the customer's choice. The new hybrid is packed with a range of electronics and it has taken BMW's ultimate driving experience to the next level.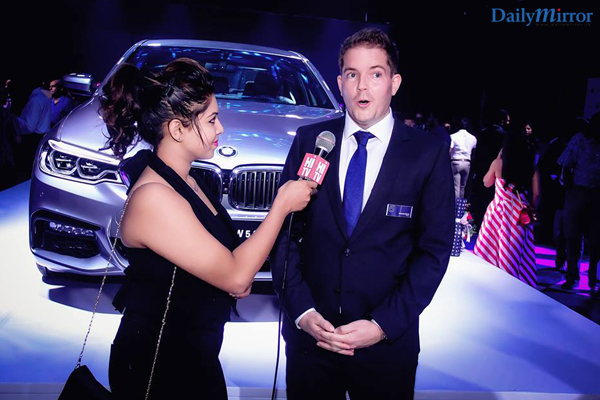 Commenting on the launch, Niranga Peiris, Director Sales & Marketing at Prestige Automobile said "We are delighted to introduce the all new BMW 5 Series plug-in hybrid to the Sri Lankan market. As the motoring industry is adopting to more tech-driven automobiles, we at PrestigeAutomobile thought it was the proper time to introduce the new 5 series plug-in hybrid to the local market thus offering greater convenienceto local customers. Commenting further Nirangasaid "Though the new 5 Series plug-in hybridlooks elegant and falls under the business class category, the plug-in hybrid is purely built to fulfill the aspirations of both business athletes and petrol heads alike, all while delivering the experience of a business class car coupled with sheer driving pleasure."
The new plug in hybrid is more aerodynamic and cutting edge in every way. The new hybrid model also offers standard BMW 5 series features such as efficient eDrive technology which synchronizes the electric motor with an 8-speed Steptronic transmission, ABS, ASC and DTC (Dynamic Traction Control), Cornering Brake Control (CBC), Dynamic Brake Control (DBC), Dry Braking function, Fading Compensation, Start-Off Assistant.The exceptionally powerful 2.0-litre engine allows the driver to experience sheer driving pleasure while maintaining an extremely high fuel efficiency, and producing lowcarbon-emissions.