---
Public Utilities Commission of Sri Lanka (PUCSL), the country's electricity regulator said the pre-feasibility study for Sri Lanka-India HVDC grid interconnection project had been successfully completed.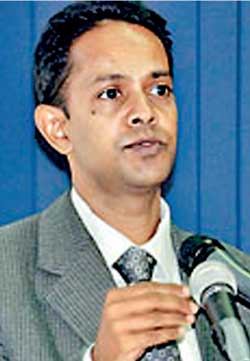 The project, which had been contemplated since 1970, proposes to link the national grids of the two countries through a 50 kilometer undersea cable between Madurai, to Anuradhapura.

The first phase of the project is expected to enable the transmission of 500 MW between the two countries, which could be upgraded to 1000MW during the second phase.

"There is a big opportunity here because India is now connected to Bangladesh, Nepal, and Bhutan," said Public Utilities Commission of Sri Lanka (PUCSL) Director General (DG) Damitha Kumarasinghe, while addressing the 22nd Steering Committee Meeting of South Asia Forum for Infrastructure Regulation (SAFIR) held New Delhi, India recently.

The committee meeting aimed at shedding light on the sustainable development of power sector and enhancement of electricity trade in the South Asian region, while providing due emphasis on policy, regulatory issues, challenges and the way forward.

Acknowledging large scale transmission network development is going on in India for which attractive price peaks have been observed in the Indian power exchange; Kumarasinghe drew attention to the efforts of Sri Lanka and its neighboring giant where the two have embarked on a very high growth on renewable energy and potential savings.

"We have large renewable energy potential especially wind and solar in the Northern part of the country which is very close proximity to India. So there should be a mechanism to harness and evacuate this power without any issue to the existing power system," he said.

In addition to the 900 MW coal power plant already in operations, Plans are underway to establish a 500 MW entity with NTPC India, while a proposal has been made to commission another plant by 2022.

"Considering these coal power plants and increased renewable energy for the off peak load renewable energy for the off peak load, interconnection with the region is very much useful," Kumarasinghe stated.

In terms of regulation, the DG asserted that generation requirement needs to be identified in the long term generation expansion plan. He added that competitive bidding is mandatory in the act for new generation plants or the expansion of existing generation plants.

The current legal position on generation of electricity is that the licensing is required for anyone to generate electricity, whereas necessary is also government shareholding for plants generating above 25 MW. (SAA)
PUCSL Director General Damitha Kumarasinghe