---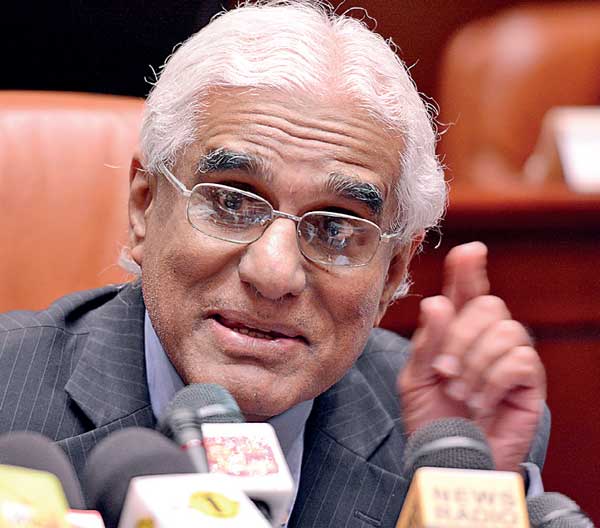 Newly appointed Central Bank Governor Indrajit Coomaraswamy said yesterday that Sri Lanka is yet to create an enabling environment that encourages investments.
"The fact that the domestic investments are at a flat line shows that our investment climate has not picked up after the war as expected," Coomaraswamy told at his first news conference as the Central Bank Governor. He said Sri Lanka requires investments greatly as the government doesn't have the "fiscal space" to carry out the investments that are required to propel growth.
He noted that the government doesn't have capacity to invest in massive projects such as Western Megapolis Development and said it's imperative for the country to attract investments for such projects to proceed. "If the government can get the macro fundamentals strong, investments will start to flow in," Coomaraswamy said.
Resigns fromTokyo Cementboard
Tokyo Cement Company (Lanka) PLC announced yesterday that Central Bank Governor Dr. Indrajit Coomaraswamy had resigned from the company with effect from July 3. Dr. Coomaraswamy held no relevant ownership of shares in the company. Dr. Coomaraswamy was also on the John Keells Holdings PLC board, from which he resigned the previous day.