---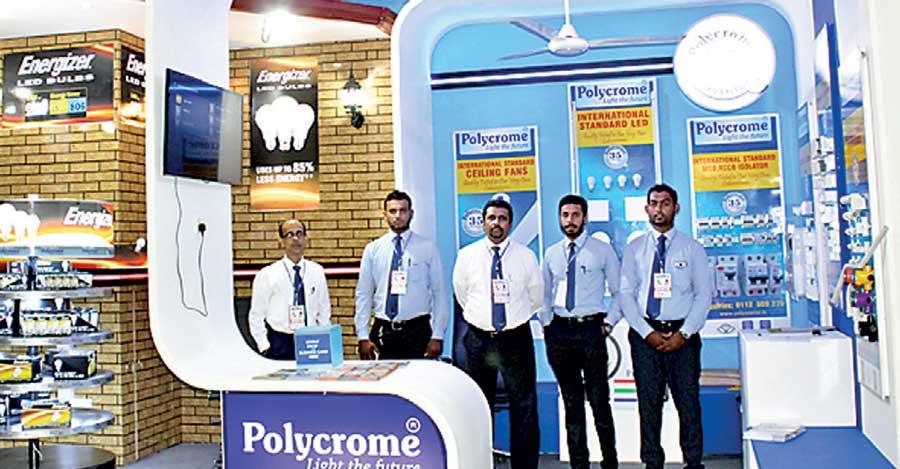 Polycrome Electrical Industries (Pvt.) Ltd, one of the leading manufacturers in the electrical industry, was the centre of attraction at the 'Build SL Housing and Construction Expo 2019' exhibition held at BMICH, organised by Chamber of Construction Industry Sri Lanka (CCI).

Polycrome Electrical, which pioneered many electrical accessories in Sri Lanka, such as the long lasting plastic switch mounting box that replaced the traditional wooden one, and the white ceiling rose and the manufacture of plastic MCB enclosures, exhibited a wide range of high quality products in their stall enabling visitors to experience how a quality product differs from others.

Also it was a good learning opportunity for visitors to know how to use and know about the maintenance and technical aspects of Polycrome products with the staff dedicated to explain every bit in detail.

Parallel to the exhibition, the company conducted an awareness workshop for electricians and there was an outstanding participation of electricians at the workshop.

A wide range of Polycrome products including electrical accessories, electrical conduit, cabal trunking, switchgear, Polycrome LED, Energizer LED and ceiling fans were at display in the Polycrome stall.

People were very inquisitive about these products. At the exhibition, Polycrome was introduced as the sole agent for world renowned Energizer LED bulbs in Sri Lanka. Trusted brand name across the globe, more durability, high light output, wide beam angle and up to 85 percent energy saving are the salient features of Energizer LED bulbs. At the same time visitors had a great opportunity to purchase Energizer bulbs at the Polycrome stall and they showed high curiosity towards this global brand.