---
Sri Lanka's Regional Plantation Companies (RPCs) have stepped up to provide immediate relief to all plantation workers while ensuring health and safety protocols are followed amidst the islandwide curfew imposed to slow the spread of the coronavirus disease (COVID-19) in the country.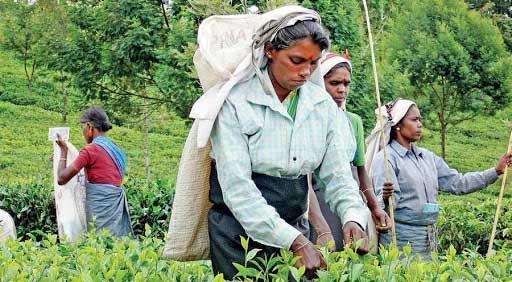 "The RPCs have stepped up and we are doing our maximum to look after workers and their families. The Plantation Housing Development Trust got into this two weeks ago and coordinated with our managers to distribute food rations to workers and their families. We have arranged everything through co-operatives," Hayleys Plantations Managing Director and the Planters' Association (PA) of Ceylon past President Dr. Roshan Rajadurai told Mirror Business.

The RPCs have also paid cash advances to workers equivalent to almost half of their salaries, on 25th of this month.

The plantation sector is currently operating near normalcy, although some disruptions are observed in the movement of teas and in value chains, according to Dr. Rajadurai.

He noted that the estate management in coordination with the government officials is actively working on ensuring all families are receiving food items and all health and safety measures are pursued in estates.

"Our mangers are on the ground; they are not isolating themselves. They are moving among the people, meeting with government agents, police and health authorities to ensure health and safety.

All the people are observing health and safety protocols; distances are kept and sanitizers are there. Dwellings are being fumigated with the support of public health authorities," he elaborated.

He noted that the managers have received special permission to move around for work-related matters from authorities.

Dr. Rajadurai emphasised that the plantation sector has a well-geared mechanism in place to support their workers and families during crisis times.
"All the essential goods are moving. There's no shortage of food items," he stressed.
(NF)