---
Pizza Hut Sri Lanka, the well-loved international fast food chain that's given Sri Lanka a whole range of delicious treats throughout the years, tantalises the island with another range of delectable pizzas!
Introducing Thin Crust Pizzas! A gourmet range of pizzas, made with premium wheat flour.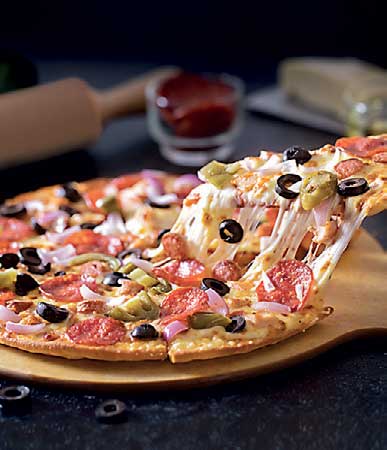 Thin Crust pizzas have captured the palette of customers the world over and this delectable, thin, light crust will now be available to Pizza Hut customers in Sri Lanka. The Thin Crust has a crispy edge that has gained immense popularity with pizza lovers who can choose from a variety of mouth-watering toppings - Chicken Supremo, Veggie Supremo, Fiery Chicken Italiano, Tropical Hawaiian, Pepperoni Classic, Italiano Supremo, Hot Garlic Prawn and Margherita!
"We are always looking for new ways to enhance our customer's pizza experience and with the Thin Crust range of Pizzas, we found a way to do just that. The ingredients of each topping complement each other, the cheese melts to absolute stringy perfection and it's all held together by a thin, light crust.
All of these elements come together to create an experience that your taste-buds will savour long after you've finished your pizza" said said Mr. Yasa Nadaraja – CEO of Gamma Pizzakraft Sri Lanka.
The light and airy crust of the Thin Crust Pizzas highlight the flavours of each topping, leaving room for customers to enjoy the gourmet ingredients along with handfuls of mozzarella cheese that blankets the entire pizza.