---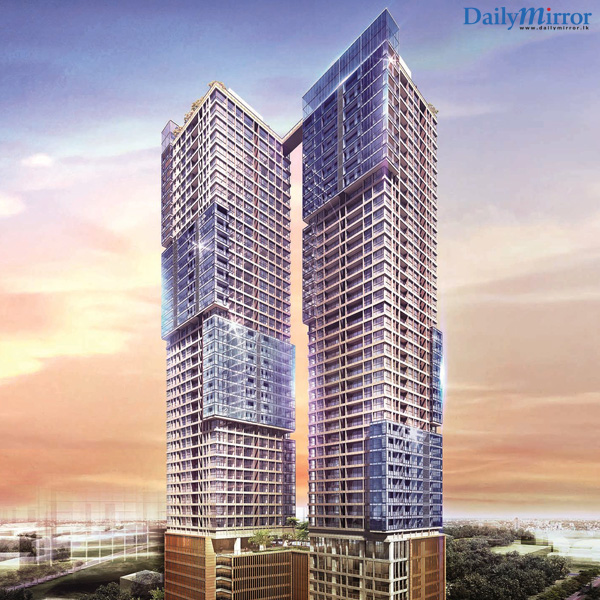 Capitol Developers Limited's latest 470 apartment twin tower project - Capitol TwinPeaks – is pleased to announce that it has completed the Piling stage fully and that construction is progressing steadily. Work is now underway on the basement of the twin towers.
The project is well ahead of schedule, which is reflected by the fact that the groundbreaking ceremony was held not too far back in November 2016. Capitol Developers used 5 pilling machines to accelerate construction to meet scheduled completion dates of the project by 2020. One of these pilling machines - the Bauer BG 30 - is the largest piling machine of its kind in Sri Lanka and reflects the developer's strong investment commitment. Strategically located at 24, Staple Street, Colombo 02, the project is expected to be the most centrally located, high profile luxury residential project in the city.
Capitol Developers and Sanken Construction of the renowned Sanken Group have collaborated to create these iconic skyscrapers whilst the global design firm P&T Group of Singapore are the architects for Capitol TwinPeaks. It is located in the heart of the city, in an elite neighbourhood, with proximity to prestigious shopping malls and other conveniences, in addition to a beautiful entry point with the lake frontage of Beira Lake.
Capitol Developers has to its credit Capitol Residencies on Dharmapala Mawatha, HR Residencies on Havelock Road, Tulasi Mahal Apartments in Jaffna, Capitol 7 on Rosmead Place, Capitol Elite on Horton Place and the business city hotel, Cinnamon Red. This newest project, Capitol TwinPeaks, a luxury apartment project, will feature a unique Sky Lounge, offering a magnificent view of Colombo, the Beira Lake, the Colombo Port City and even the coastal line and harbour.