---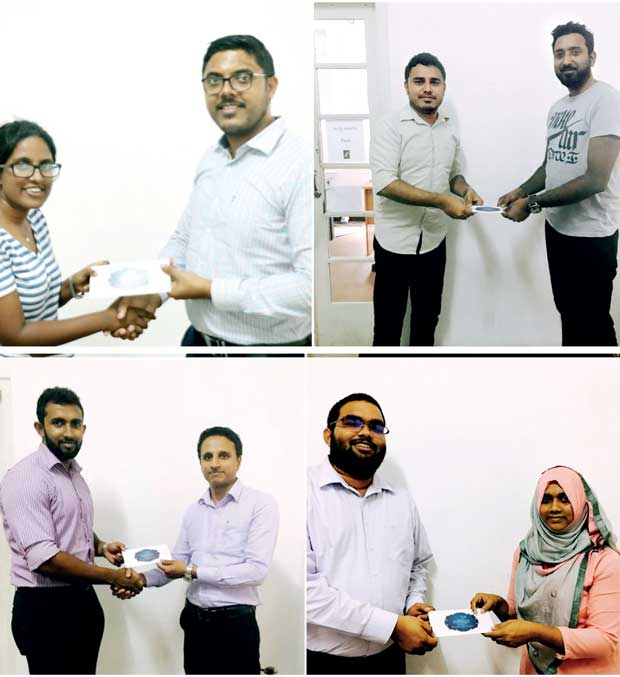 The grand draw of 'PickMe Waasi', the three-month loyalty programme introduced for the patrons of the tech-based taxi-hailing company, draws closer and closer as PickMe will be choosing one lucky winner on June 10, who will walk away with a grand prize of Rs.1 million.
The inception of PickMe Waasi in March 2017 came with a plethora of giveaways for PickMe patrons, where 1000 passengers were to be awarded with PickMe merchandise every week, 100 passengers to be gifted with a Rs.10,000 shopping voucher every month for three months and the grand prize of Rs.1 million, along with 10 iPhone 7s for 10 luck winners as consolation prizes in the
grand draw.
The 12 weeks of gift giving is now officially over and PickMe has created 13,200 lucky winners so far. The Rs.1 million winner and 10 iPhone 7 winners will be handpicked at the grand draw, which will happen on June 10 at Jetwing Colombo. PickMe will broadcast the entire event through Facebook Live, adding more colour and liveliness to the grand finale of PickMe Waasi.
The grand prize and consolation prizes will be handed over to the lucky winners on June 17 at Jetwing Colombo in a gala event.
As the largest organised taxi platform in Sri Lanka, PickMe currently services the Colombo region's complete transportation needs and maintains a base of over half a million registered users of the PickMe app and a taxi fleet of over 10,000, including three-wheelers, minicars, cars and vans.