---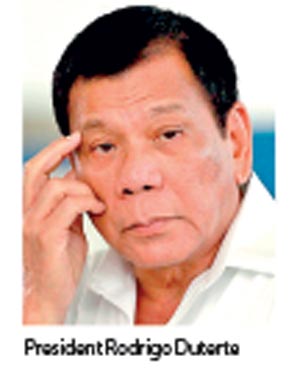 REUTERS: Philippine President Rodrigo Duterte has ordered the creation of a bank catering to Filipinos overseas, the presidential office said yesterday, fulfilling a campaign promise to a sector which catapulted him to power.

The Philippines is one of the world's largest recipients of remittances, with nearly 10 millions of Filipinos working overseas, most in the construction, nursing, marine, entertainment and domestic helper sectors, sending home money that helps power domestic consumption, a key driver of strong economic growth.
In an executive order dated September 28 that was made public yesterday, Duterte ordered the Land Bank of the Philippines to acquire Philippine Postal Savings Bank Inc. and turn it into an Overseas Filipino Bank. State-owned Philippine Postal is a thrift bank with assets of 9.29 billion pesos (US $ 181.4 million).

"There is a need to establish a policy bank dedicated to provide financial products and services tailored to the requirements of overseas Filipinos and focused on delivering quality and efficient foreign remittance services," the executive order read.

Filipinos who live and work abroad typically rely on private money transfer agencies, despite high transaction charges.

The creation of a specialised bank is among the campaign promises of Duterte, who won the presidency by a large margin last year. Duterte is mobbed by large crowd of Filipinos abroad during his official trips in Asia and Middle East, where there are large concentrations of contract workers.

Cash remittances in the first seven months of the year rose 5 percent from a year earlier to US $ 16.095 billion, the central bank data showed. The bulk of remittances came from the United States, United Arab Emirates, Saudi Arabia, Singapore, Japan and Britain.