---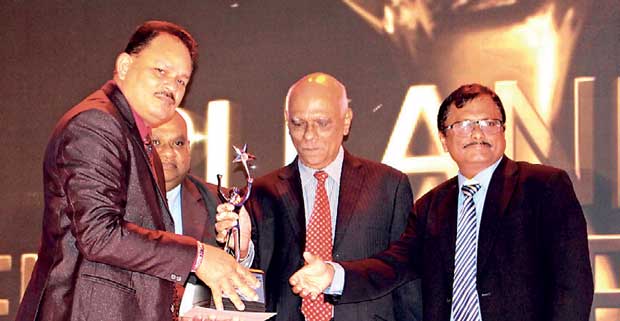 Pentium 2000 Stationaries (Pvt.) Ltd Managing Director Jagath Dissanayake secured the Gold award in the Large-Scale category for the Central Province and Silver award at National Level, at the award ceremony organised by the Federation of Chambers of Commerce and Industries of Sri Lanka (FCCISL), held at the BMICH.

JDY Marketing and One Touch Holdings are operated under Dissanayake. Being a past pupil of Dharmaraja College, Kandy, he runs his business with a successful vision. "I thank all the staff who have contributed their valuable effort to help me achieve this goal. It should be noticed that the secret behind this victory is none other than our customers who have counted on us and the quality products," said Group of Pentium MD/CEO Jagath Dissanayake. Pentium 2000 Stationaries (Pvt.) Ltd was started in 2000 under 300 projects as initiated by the Board of Investment. At the inception, it was manufacturing pastels and water colours whereas it is currently in the business of producing and distributing over 60 types of stationery and school exercise books. Binder gum, school gum, office gum, fabric paints, natural clay, paint brush, powder colours, fabric paint and shoe polish are found among their products.

Dissanayake has been competent in originating over 500 job opportunities. He is President of the Chamber of Commerce and Industry of the Central Province and President of the Exporters' Chamber of Central Province. He works as Director in many other governmental and non-governmental institutes. Having realized the function of social responsibilities and social welfare, he works as a dedicated entrepreneur for the children of the nation.