---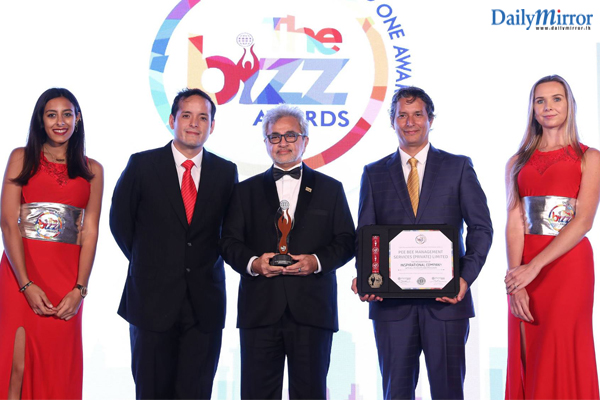 Pee Bee Management Services Pvt Ltd Managing Director Kishore Surtani (center) receiving the prestigious BIZZ award
With a continuous drive towards achieving excellence, Pee Bee Management Services Pvt Ltd, manufacturer and owner of Flora Tissues household brand, recently was crowned with a prestigious BIZZ award by WORLDCOB for its inspiring business journey in addition to being titled a top SME in the Asian region at ACES Awards, Singapore.
Held by the World Confederation of Businesses (WORLDCOB) on 15th Nov in Dubai, the 13th BIZZ awards, considered as one of the most important business excellence awards in the world, recognized many companies from the GCC states, Asia, Africa, and the Americas with a passion to award leading business people in each sector who stand out for their business excellence in their respective countries. Organizations are judged based on its leadership, management systems, quality of products and services, creativity and innovation, CSR, and achievements.
Currently, Flora Tissues enjoys a market share of over 60pct in Sri Lanka with a growing acceptance for its tissue products from both corporate and end user segments, reflecting on the brand's unique value and loyalty. Consumers too are moving away from the use of traditional cloth-based products to use hygienic, convenient tissue paper alternatives.
In addition, the company was also named a 'top SME in Asia' at the Asia Corporate Excellence and Sustainability Awards (ACES), held in Singapore in October 2017. This award ceremony is held annually by Mors Group. The organizers of the awards value and recognize services and achievements of businesses, both large and small, national and international, for their esteemed contributions to their communities and the world.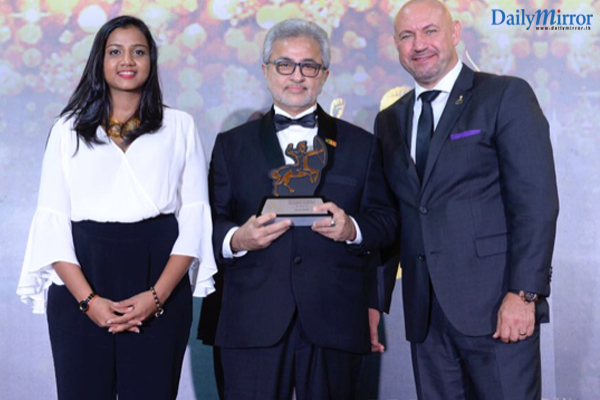 Kishore Surtani with the 'top SME in Asia' award at the Asia Corporate Excellence and Sustainability Awards (ACES)
Kishore Surtani, Managing Director, Pee Bee Management Services Pvt Ltd said 'The brand benefits from strong loyalty from consumers who consider our range of Flora products to be unique, hygienic and innovative. The brand's core strength lies in providing consumers consistent quality products that build a strong bond and satisfy their needs and this is well reflected by our present market share.'
'We are proud to have been recognized at a global landscape taking home two awards that are considered to be among the best of the best in business excellence and concluding year 2017 on a highly successful note. We are ambitious and confident to thrive in many similar achievements in 2018 and years to come including many prestigious local awards,' Surtani added.
Established with the primary objective of introducing an array of soft disposable tissue paper products to Sri Lanka, Pee Bee Management Services (Private) Limited and its flagship brand Flora Tissues continues to accelerate as the market leader today selling value-for-money products that are SLS certified, with continuous improvement in quality, evolving technology, innovation, and teamwork and business professionalism. The company is presently on its four-year vision of doubling revenue and increasing brand value effectively and has grown from just 10 employees to over 250 now and owns a state of the art production plant, storage and distribution facility spanning over 50,000 sq ft in the Katuwana Industrial Zone in Homagama.