---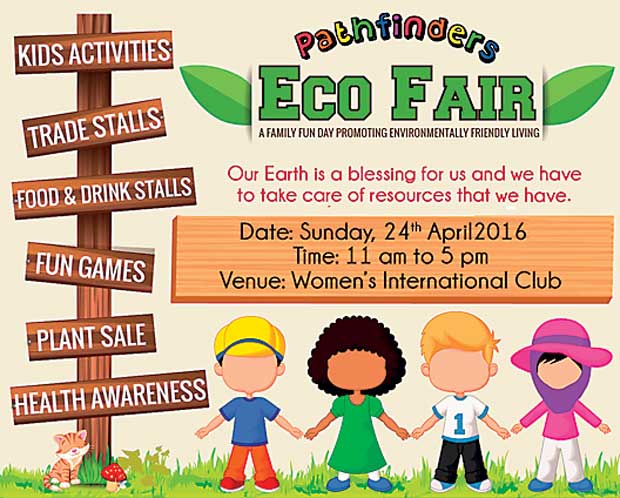 To highlight and promote environmentally friendly living, 'Pathfinders', a unique, beautifully illustrated magazine with activities and informative articles, will be organising a Family Fun Day on April 24, 2016 from 11:00 a.m. to 5:00 p.m. at the Women's International Club, Guildford Crescent, Colombo 7.
The first issue of Pathfinders was launched in June 2014 and currently it reaches over 3000 homes in Sri Lanka.
Think green can often seem a distant aspiration, as our lives have become disconnected from nature and it is difficult to envision how we can make a contribution, let alone why we should bother. We are living in a world where everything has a price but nothing has value. Our planet is being destroyed by irresponsible and selfish living and the choices and actions we make have a huge impact.
Through this event, Pathfinders hopes to make people conscious about taking care of the environment and inspire them to make greener choices in their homes and communities. The Pathfinders Eco Fair 2016 is a family-oriented event that will encourage green living ideas, products and services which are eco-friendly and healthy. This initiative will provide visitors with new ideas, help share green tips and discover a huge amount of information related to health, wellness and environmental stewardship.