---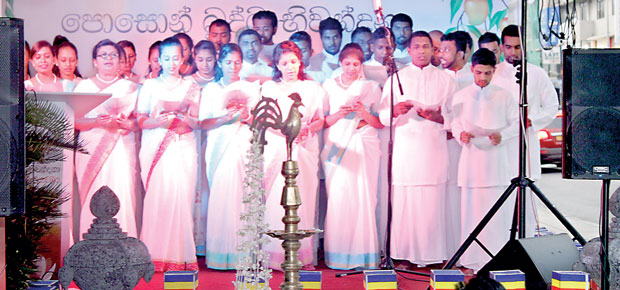 In commemoration of Poson Poya, Pan Asia Bank staff conducted a 'Poson Bakthi Ghee Saraniya', which was held recently, at the bank's head office.
Over 40 staff members, trained by Visharada Sampath Sri Chaminda of the Rupavahini Corporation and SLBC orchestra, participated in this event, which was organised by the HR department of the bank.
Jeyaraj Chandrasekere representing the board of directors of Pan Asia Bank, Director/Chief Executive Officer Nimal Tillekeratna, corporate and senior management, staff members and other invitees attended the event, which was followed by an ice-cream dansela organised by Pan
Asia Bank.