---
Says changes in load curve call for new focus
Day-peak to exceed night-peak by 2027

By Shabiya Ali Ahlam
Energy sector regulator, the Public Utilities Commission Sri Lanka (PUCSL) yesterday pointed out the need to re-evaluate the strategy employed for electricity supply in the medium term, as significant changes are taking place on the demand side.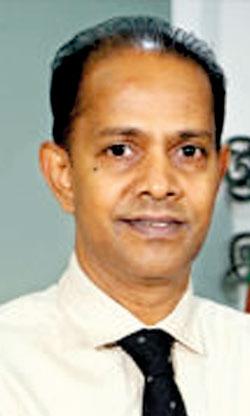 Damitha Kumarasinghe

"By 2027 we expect the day-peak to exceed night-peak. The supply of day time energy should be the key focus for Sri Lanka at the moment. Getting that across for a good price in an environment- friendly way is key," said PUCSL Director General.

Addressing an international forum on renewable energy in Colombo, Kumarasinghe said according to analysis carried out by them, the forecasted load curve shows a complete reversal of the current trend in terms of peak periods in the coming years.

The electricity demand is expected to grow from 18,524 GWh in 2020 to 30,890 GWh in 2030, which would result in the peak demand to expand from 3,050 MW in 2020 to 4,872 MW in 2030.

"We need to think differently to supply this load curve, and there are lots of developments which are conducive to this change. As most of the future energy demand will be during day time, we need to look at sources for supply during the day time that are affordable and technically feasible," Kumarasinghe added.

He stressed that the change in trend is favourable given Sri Lanka's vision to generate 80 percent of its electricity through renewable sources by 2030.
Currently, Sri Lanka generates 40 percent of its electricity through renewable sources.

Pointing out the opportunities for growth, Kumarasinghe said that the country requires about 10,000 MW of renewable energy to be installed to fulfil the 80 percent goal set by the government.

Sri Lanka failed to build a single power plant during the last four years, largely due to a tug of war between the PUCSL and the Ceylon Electricity Board (CEB), which holds a near monopoly in electricity supply in Sri Lanka.

The two parties couldn't agree on a long-term power generation plan as PUCSL favoured LNG power plants while CEB engineers opted for coal-fired power plants.

It has been warned that Sri Lanka could face power cuts in the near future—a scenario the country has been experiencing from time-to-time for the last 20 years.

To prevent power cuts, PUCSL has said a minimum of 100 MW of electricity is required, which is likely to lead to another episode of spot purchase by the CEB.

The CEB has also come under heavy criticism in the recent years for its failure to develop renewable energy sources such as wind and solar power.