---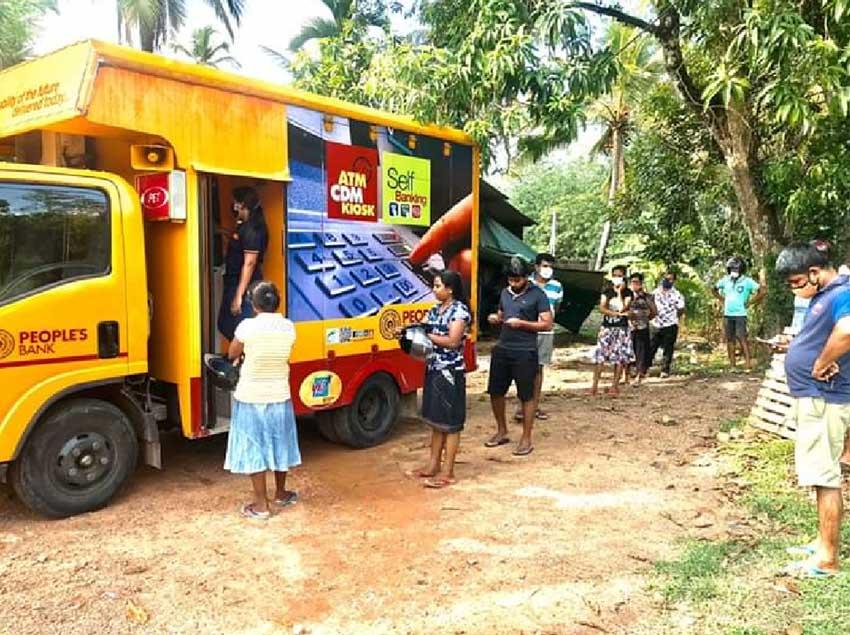 People's Bank's mobile banking unit, which was launched with the objective of bringing banking services to the doorstep of customers who were unable to visit the bank due to the curfew situation caused by the coronavirus pandemic, was successfully able to disburse over Rs.150 million to over 10,000 customers during April 1 to 10.

The mobile banking unit was launched by People's Bank to extend its fullest support to the government's ongoing efforts to combat the coronavirus spread in the country.

The initiative was spearheaded by People's Bank Chairman Sujeewa Rajapakse and Acting Chief Executive Officer/General Manager Boniface Silva together with the support of the management and was carried out with the great care necessary for such an effort.

In keeping with their advice and guidance, the bank's staff dedicated themselves by working tirelessly day and night to serve their valued customers and their admirable efforts were applauded by the grateful customer base. The bank's staff was able to provide a safe, hygienic environment and serve every single customer irrespective of the time of the day.

The mobile banking unit travelled to the customers' doorsteps and consisted of an ATM and a cash deposit counter, allowing them to conveniently deposit and withdraw cash.

The mobile banking unit will be continued in all areas where curfew is enforced while the bank is making plans to expand its services and provide customers with new mobile banking experiences.