---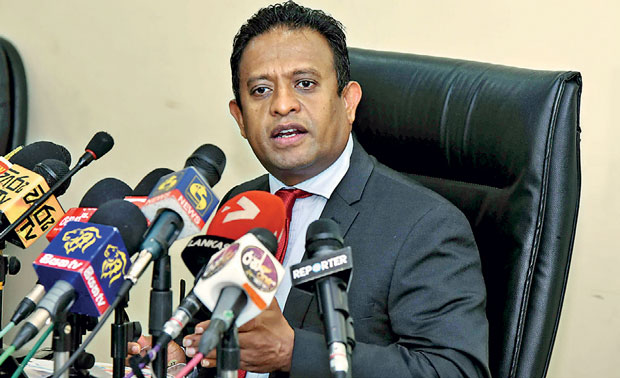 By Zahara Zuhair
As the report on refurbishing Sapugaskanda Oil Refinery is expected to be submitted this month, Petroleum Resources Development Minister Chandima Weerakkody said yesterday that, nearly 30 parties have already shown an interest to conduct a field study on it.
"Second committee that was appointed would hopefully submit the proposals. We believe they will submit the report this month. Once the proposals are submitted, we will implement it as fast as possible. We will have it as a fully state-owned refinery. We have spoken to few parties to do a study. There are about 30 parties interested in that," he said.
When asked about how the funding will be done, he said, "We have a framework. Once the report is approved, I will be in a position to explain as to how funding will be raised," he said.
With regard to the renovation project in Trincomalee oil tank farm, that will be jointly developed with India, he said they have appointed Ernst & Young Sri Lanka, as a consultant to propose a business plan. "Presently they are engaging and interviewing stakeholders and hopefully they will speak to all stakeholders and submit their report as fast as possible. Once it is submitted we will proceed with it," he stressed.
"As it (oil tank farm) was given fully to India in 2002 by an agreement, we want to see at least if we do it as a joint development where we could get 50 percent advantage from it," he said.
The tanks built by the British, were leased to Lanka IOC, a unit of Indian Oil Corporation in 2002, as part of a privatization deal.
Meanwhile, the minister said that as they have decided to switch in to LNG, they have taken a policy decision to award two 500 megawatt power plants to Japan and India, and presently a joint Cabinet paper is being prepared to take that forward.
Further, he said that Ceylon Petroleum Storage Terminals Limited recorded a profit of Rs. 2.7 billion and Petroleum Resources Development Secretariat (PRDS) recorded a profit of US $ 369 million last year. Considering these facts, he said that his ministry has had a successful year.