---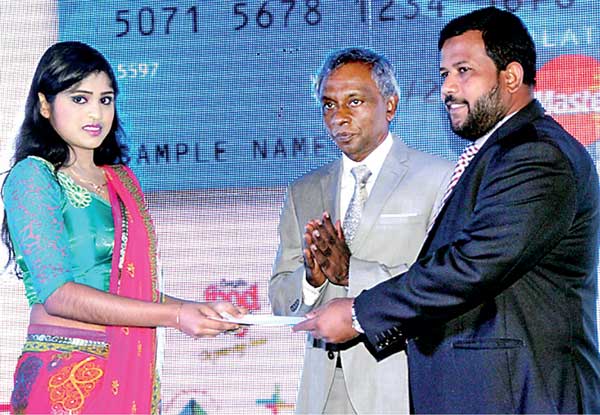 'Ransalu Pranama' privilege debit card, exclusively for the benefit of apparel industry employee was launched at the Cinnamon Grand Hotel recently.

The official event was graced by Minister of Industry and Commerce Rishad Bathiudeen and Finance Minister Ravi Karunanayake.

The event organized by Joint Apparel Associations Forum (JAAF), CH 17 and Commercial Bank, saw a cross section of apparel industry employees from the fraternity receiving their privilege cards as a symbolic gesture.

'Ransalu Pranama' cards were given to over 13,000 Omega Line Group employees and the employees of Sirio Limited, Badalgama, an associate of Omega Line Group were the first to receive their privilege cards.

Using the 'Ransalu Pranama' card, apparel industry employees can purchase goods and services from; super markets, mobile phone companies, apparel shops, insurance companies, private hospitals, beauty salons, entities that conduct various courses, tourist hotels, telecommunication companies, building material companies, computer technology companies, shoe vendors and restaurants at 5 percent to 25 percent discounts.

It is also significant that the discounts offered for 'Ransalu Pranama' privilege card holders are active for three years.

Felix Fernando, CEO, Sirio Ltd, and Omega Line group Director, addressing the gathering said, Omega Line companies functioning locally under the flagship of world famous Calzedonia S.p.A Group of Companies in Italy do not
confine their activities merely to company business.