---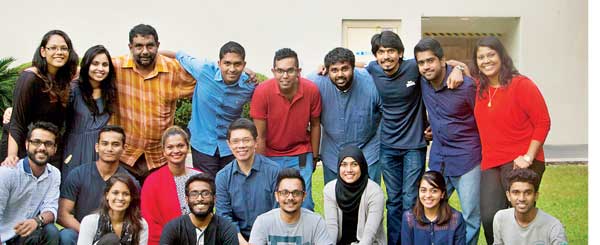 Daniel Ch'ng, Global Chief Learning Officer for Ogilvy Public Relations was recently in Sri Lanka to conduct 'Red Arrow', a one of a kind training session for the local team, which focused on becoming an effective public relations practitioner through an understanding of social science and psychology.
"In public relations, it is imperative to recognize how society is evolving and understand how to effectively communicate with people in this context. That is why we at Ogilvy PR emphasise on developing our people to be 'social scientists', and this recent training programme for the Sri Lanka office was especially designed to coach the team on techniques on understanding human thought and behaviour," said Ch'ng.

Conducted over two days, the Red Arrow workshop is designed to be highly interactive while addressing the complexities of communication styles, appreciating the nuances of effective listening, and understanding thinking and behavioural preferences.

In today's environment, corporates and brands are facing increased public scrutiny, and public relations plays a great role in managing these perceptions. Furthermore, PR can also play a very important role in the current context of Sri Lanka, where reconciliation amongst communities is the need of the hour. In this background, the Red Arrow training will be invaluable in honing the skills of the Ogilvy Public Relations team in being efficient communicators.

A worldwide board member of Ogilvy Public Relations, Daniel Ch'ng has over 25 years of experience in account management and business consulting. His current role is focussed on identifying, planning and driving the learning and development agenda for Ogilvy Public Relations, globally.