---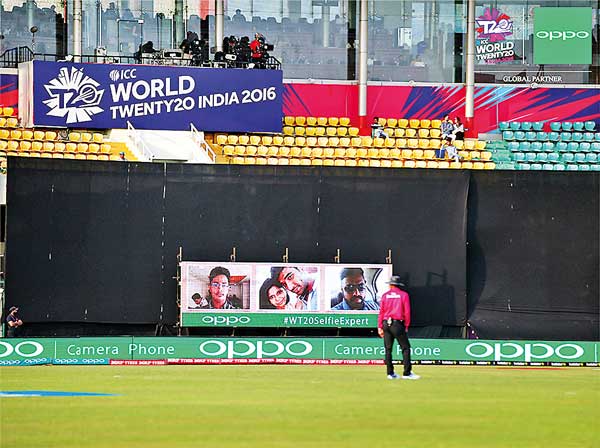 OPPO Camera Phone, a leading global technology brand, announced the launch of the OPPO Selfie Expert F1 ICC WT20 limited edition recently. The limited edition phones are an extension of the original F1, which was launched in February earlier this year, but has been redesigned for the upcoming ICC World Twenty20 Championship.
The OPPO F1 ICC WT20 limited edition highlights OPPO's partnership with the International Cricket Council (ICC), a partnership, which will last for the next four years. The OPPO F1 ICC WT20 limited edition is available for Rs.46,990 at OPPO's exclusive showrooms in Moratuwa. OPPO leverages all-around cooperation with the ICC, especially in the ongoing ICC World Twenty 20 2016, in order to gain further recognition among Sri Lankan public as well as to enable more consumers to enjoy a hands-on experience with OPPO products.
The ICC WT20 limited edition OPPO F1 comes with a gift kit, which includes a power bank, a selfie stick to click your selfies with more range and a stylish back cover showcasing the ICC logo. It also sports a standout front-facing camera, a sophisticated photography platform and powerful software, which are specially designed to capture stunning selfies.
The OPPO F1 ICC WT20 limited edition has some great features and specifications to boast of, especially a much larger ROM in comparison to the OPPO F1 as well as a great sense of style and finish. At the same time OPPO has also given fans the opportunity to win an OPPO Selfie Expert F1 by uploading a selfie to the OPPO Facebook fan page as well as the chance to win other valuable merchandise by joining with OPPO to wish Sri Lankan cricket lions at ICC World T20 2016.