---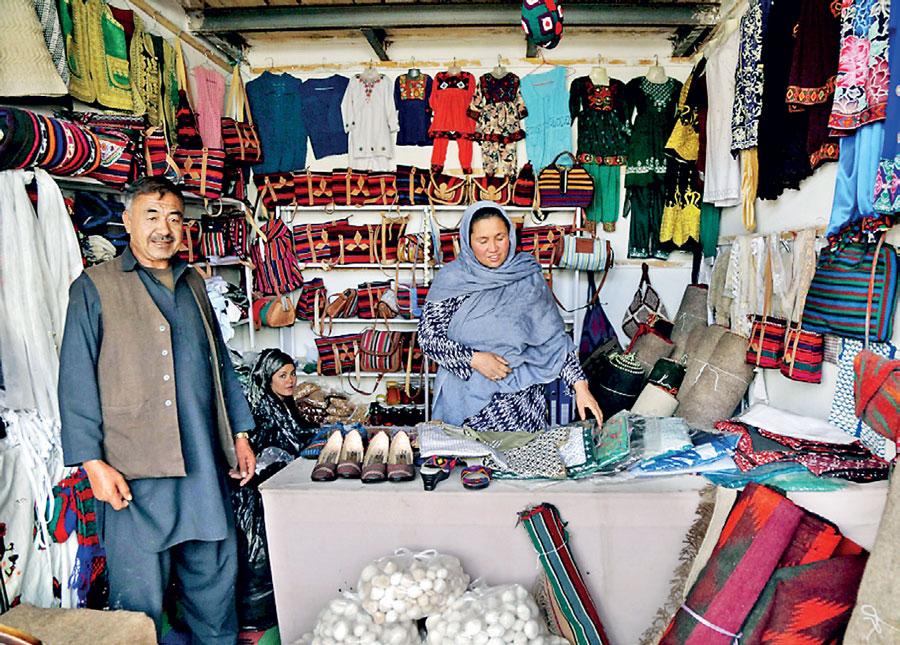 For millions of people in South Asia, daily life is still harder than it should be, and the fruits of prosperity remain out of reach.
A few years ago, Binita Biswokarma's life took a sharp turn for the worse.


With no skills, relatives, or farmland, the young woman from Kaski, a rural district in West Nepal, struggled to provide for her son's education, buy food and necessities, let alone repair the roof of her home.

Then came an opportunity to work as a road maintenance worker—and find a way out of poverty.

Along with other district residents, mostly women from poor and marginalized communities, Binita's work involves cleaning drains, filling potholes, and removing debris strewn on the local road network.

Lifeline to prosperity
For Nepal's remote communities, where most of the country's poor live, keeping roads reliable all-year-round is a lifeline to prosperity by providing access to markets, education opportunities, and health services.

Nearly 3,000 individuals like Binita now look after thousands of kilometers of rural roads and can earn a decent living, while improving rural connectivity in Nepal's underdeveloped regions.
All workers are part of the innovative National Rural Transport Program, one of Nepal's largest infrastructure projects, and a prime example—among many others—of the positive and transformational effects the International Development Association (IDA) has brought to millions of people in Nepal and the rest of South Asia.

The World Bank's fund for the poorest countries, IDA has been a reliable partner in South Asia for more than six decades and contributed to a sharp decline in poverty in the region. The number of extreme poor South Asians living on less than $1.90 a day dropped from 536 million in 1990 to 216 million people in 2015.

Through grants and loans at zero or low interest to governments, IDA has been a driver of development progress across South Asia, from building strong institutions to providing people with access to electricity, clean water, or sanitation.

Testaments to IDA's development impact are India and Sri Lanka, who became IDA graduates in 2017.

In 1961, India was one of the first countries to get IDA financing, which supported iconic projects such as Indian Railways and the Rajasthan Canal. Now a well-recognized IDA success story—and a donor to the fund since 2014—India has advanced from a primarily agrarian society to a global player boasting one of the world's fastest-growing economies.

Both India and Sri Lanka show that IDA can provide a springboard toward higher levels of prosperity—a prospect that's within the reach of other South Asian countries as they pursue their own development journey.

No less remarkable is that IDA can help achieve progress even in the harshest environments.

In Afghanistan, for example, IDA is supporting the 10-year Citizens' Charter National Program to improve core infrastructure and social services in one-third of the country, providing 10 million Afghans with access to clean drinking water, health, education, rural roads, and electricity.

In Bangladesh, IDA has committed US$ 240 million to provide essential health services, education, and life skills training, and basic services for the Rohingya refugees —with an extra US$ 300 million to benefit both the host communities and the refugees in Cox's Bazar, one of Bangladesh's poorest districts.

Other critical areas of IDA support include building climate resilience in Maldives, improving public finance management in Bhutan, and investing in human capital in Pakistan.

Overall, in its current three-year funding cycle that ends in 2020, IDA will provide almost 75 million South Asians with better health and nutrition services and support nearly 10 million people through social safety nets.

Yet, for millions of people in South Asia, daily life is still harder than it should be, and the fruits of prosperity remain out of reach.

South Asia is still home to one-third of the world's poorest. Worse yet, when considering such factors as household and individual deprivations in health, education, safety—often referred to as multi-dimensional poverty—the rate of South Asians living in poverty reaches 27 percent, far above the global average of 18 percent.

And as global and domestic uncertainties cloud the region's economic outlook and herald more difficult times ahead, several challenges require urgent attention.

Need to create more and better jobs
First, South Asia needs to create more and better jobs for its growing population. Every month, through 2025, more than 1.8 million young people in South Asia will reach working age. To absorb them into labor markets, South Asian countries will need to create 11.7 million jobs a year.

In this effort, the region needs to provide all workers with the same opportunities. Only 26 percent of women aged 15 and up are employed across South Asia, compared to 48 percent worldwide. Clearing the way for women to get jobs and creating safer work environments would contribute to sizable economic gains, adding an extra 25 percent to the region's economic output.

Second, the region is highly vulnerable to climate change impacts and natural disasters. Droughts, floods, and cyclones destroy homes and crops and disrupt livelihoods. Our latest estimates show that 800 million South Asians live in climate hotspots, where unpredictable rainfall and rising temperatures will drive down their living standards and reverse development progress.

Third, fragility and conflict bring destruction and death, driving migration and imposing disproportionate social, economic, and security burdens on host communities, infrastructure, and services. In Afghanistan, the return of almost 1.7 million documented and undocumented refugees is stressing the country's economy and institutions; the number of injuries and deaths due to conflict has increased fivefold since 2007.

To address these risks and achieve lasting development impacts, our South Asian IDA clients require continued support. And to that end, it's critical for IDA19, which is entering its last negotiations stretch—to be finalized mid-December in Stockholm—to achieve a strong replenishment.

IDA's global focus on achieving progress in areas such as gender, fragility and conflict, climate change, governance, and jobs and economic transformation aligns well with our strategic priorities in South Asia. And statements of support for IDA19 from governments across South Asia and beyond are a strong signal to maintain the momentum in the fight against poverty.
And while there's no doubt the IDA story in South Asia is that of results, we must continue our efforts to work toward a more prosperous South Asia—and tell the stories of more lives transformed.

(Hartwig Schafer is Vice President, South Asia Region, World Bank)