---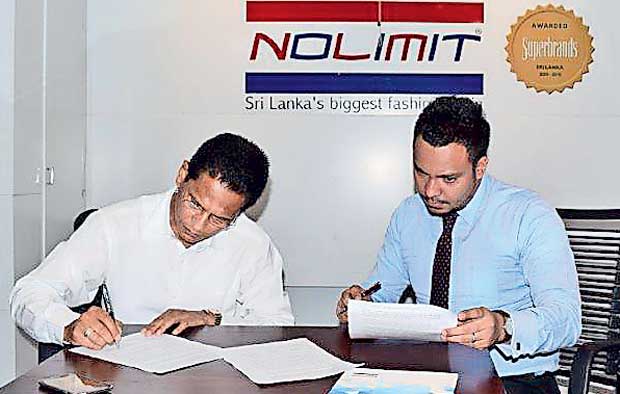 Nolimit has renewed its support for Sri Lanka Apparel's employee welfare programme for yet another year reaffirming the Brand's commitment and obligation towards the welfare and wellbeing of the garment employees, who form nearly 80 percent of the sector's skill set. Ransalu Privilege Welfare Programme was launched in the latter part of 2013 by the Ministry of Industry and Commerce in conjunction with the Joint Apparel Association Forum (JAAF) with the objective of recognizing and rewarding these 350,000 strong affiliates who have made tremendous contribution to the industry's progress over the years. The apparel sector today is contributing close to US$ 6 billion in Forex earnings through export of finished garments world-wide.
The apparel industry is the single largest industrial employer of skilled workforce.
Nolimit which is Sri Lanka's biggest fashion chain together with their affiliate brands GLITZ and Pallu joined the welfare program in 2013 and have been very popular among the workforce.
Offering a staggering 8 percent discount on the total bill at any of their outlets island-wide, for those producing the Ransalu privilege card is indeed a major incentive to the worker said Jumar Preena CEO of CH17 Loyalty responsible for the development and management of this program.
"We are thankful to Nolimit management for their generous offer and their continued support towards this program, which has made the scheme very popular among the workforce" he added.
More than 65,000 employees attached to more than 40 factories have so far enrolled for this programme. We just charge a very nominal Administration fee of Rs.150 per year, which entitles the worker for a branded Privilege Card which is accepted at all merchant outlets registered with the CH17 Loyalty.
The programme continues to add merchants based on user demand and this way it helps the card holder save money each time they spend for their daily essentials, Jumar pointed out.
The company's Marketing Manager Raneez Sheriff said that Nolimit, Glitz and Pallu are brands that are synonymous with the apparel trade. "We are an integral part of the trade and are happy to be associated with this industry focused programme," he added.
"Our association with apparel sector's Ransalu programme since its inception has brought us even more close to the employee segment making us part and parcel of the industry" he further explained.