---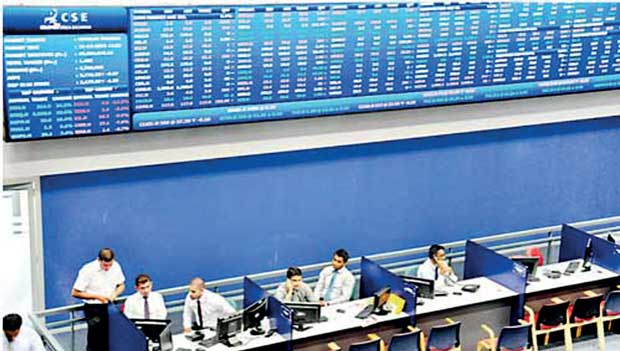 Net foreign inflows to the Colombo bourse topped Rs.28 billion yesterday—the only silver lining in the otherwise gloomy market hindered by higher interest rates, a debt-ridden economy, natural disasters and political volatilities stemming from a coalition government.

The only other time the net foreign inflows hit the Rs.28 billion mark was in 2012, after a bull run that made many local investors to burn their fingers and lose their life savings.

The foreigners yesterday net bought stocks worth of Rs.42 million and their participation in terms of yesterday's market turnover of Rs.210.2 million was 14.5 percent. The market turnover was well below this year's daily average turnover of Rs.859.2 million.

Asia Securities said the low turnover was a result of tepid investor participation.

Sri Lanka's top pension fund has significantly cut down its activities in the Colombo bourse due to various alleged irregular practices by some of its fund managers.

Meanwhile, the benchmark index, All Share Price Index (ASPI), closed yesterday at 6,412.37 points, gaining three points.
The blue-chip index, S&P SL20, increased by 3.60 points or 0.1 percent to close at 3,694.17.
According to SC Securities, the year-to-date ASPI performance stood at +3.0 percent, while the year-to-date blue-chip index increased by 5.7 percent.

The new Inland Revenue Bill, which is yet to be presented to parliament, will not tax gains from stock sales, as previously planned, Finance State Minister Eran Wickramaratne last week said.