---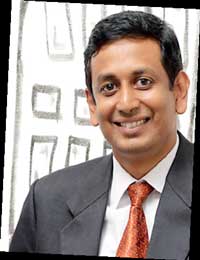 Former Urban Development Authority Director General Nayana Mawilmada has joined the Western Region Megapolis Planning Project (WRMPP) as Head of Investments, a press statement said. The Megapolis Project is the flagship project of the current government aimed at a fundamental transformation of the country's Western region.
The statement said aside from continuing to lead some of the planning efforts, Mawilmada will function as the primary interface between the Megapolis project and potential investors both local and international. He will also spearhead efforts to finalize and launch of the critical investments envisioned in the plan
"Nayana has been part of the team since its inception and has been one of the primary thought leaders in formulating the Megapolis plan. We are excited about him joining the WRMPP team on a full-time basis as we launch into the next phase of activity and gear up for investor engagement and implementation," said Ajita de Costa, Chairman of WRMPP.
In addition to his new role at Megapolis, Mawilmada will also serve as an Urban Development Policy Advisor to the Ministry of Megapolis and Western Development. Mawilmada is one of Sri Lanka's most respected urban development specialists and has extensive international experience planning, facilitating, and managing large scale urban development, real estate and infrastructure projects across 15 countries. His diverse experience ranges from advising the Parliament of East Timor to leading numerous urban sector investments for the Asian Development Bank throughout Asia. Mawilmada served as Director General of UDA since February 2015, and has relinquished his position in order to take on this new and critical role.
Immediately prior to joining UDA, Mawilmada was the Managing Director at York Street Partners (Pvt.) Ltd., a boutique investment bank based in Colombo, and TMS Company (Pvt.) Ltd., a development focused consulting firm. His academic training includes an MBA from Harvard Business School, a Master of City Planning from Massachusetts Institute of Technology (MIT), and a Bachelor of Architecture from Hampton University in the USA.