---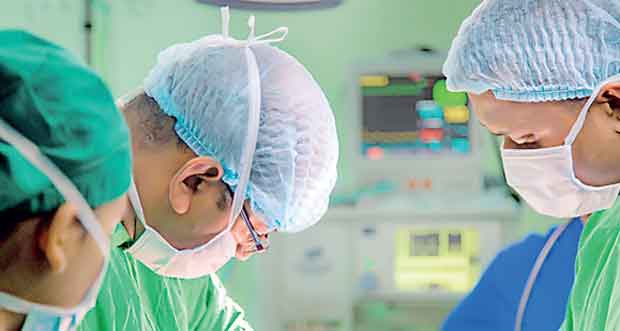 Continuing to take its exceptional healthcare services closer to patients outside Colombo, Nawaloka Hospitals PLCunveiled a state-of-the-art Urology unit at its regional facility in Negombo recently.
"Having launched our first regional hospital in Negombo over a year ago, we have continued to invest in ramping up its facilities. The launch of the Urology unit is yet another step in bringing more of the world class healthcare services we have to offer to patients living outside Colombo," said Harshith Dharmadasa, Director, Nawaloka Hospitals PLC.
"The lack of a reputed private hospital that provides facilities for urological conditions such as renal stones, tumors or benign prostatic hyperplasia using advance technology has been an issue for the people from Puttalam to Negombo for a very long time. I am pleased that a well-known hospital like Nawaloka has invested heavily to develop their Urological services at their Negombo hospital. Now the people of these areas can get up-to-datetreatment without the need to travel to Colombo," said Dr.Aruna Nandasena, Consultant Genito Urinary Surgeon – Nawaloka Hospital Negombo.
Bringing together the hospital'sexperienced team of renowned urologiststhe center of excellence is set to offer the highest levels of urological care in the region. The dedicated facility featurescutting edge equipment from around the world. It is geared to handle all the urological procedures including Ureteroscopy Laser, Transurethral Resection of the Prostate (TURP / TURis), Transurethral Resection of Bladder Tumors (TURBT), Cystolitholapaxy (Bladder Stone Surgery), Percutaneous Nephrolithotomy (PCNL), Cystoscopy Stenting,Urethrotomy and Trance Rectal Ultrasound Biopsies (TRUS Biopsies). Its advanced laser treatment facilities allow surgeons to perform minimally invasive, one day surgical procedures to treat ailments such as kidney and bladder stones.
Nawaloka entered the state dominated healthcare sector in 1985 and has been at the forefront of the Sri Lankan healthcare sector for over three decades. In addition to the dedicated Urology unit, Nawaloka has endeavoured to develop a specialised unit for the care of the elderlyas part of its continued commitment to providing world class services and anticipating the country's healthcare needs.