---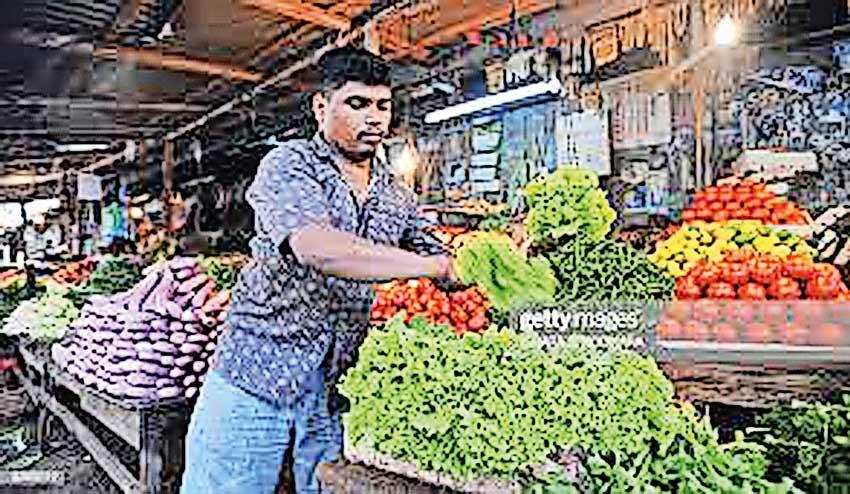 Jan. inflation slows to 3.7%, from 4.6% in Dec.
But prices of rice, vegetables and coconuts up sharply
Core inflation slows to 4.2%, from 4.7% in Dec.
Sri Lanka's inflation, measured through the National Consumer Price Index (NCPI), decelerated in January 2021, as both food and non-food prices eased but the month saw the prices of essential items such as rice, vegetables and coconuts increasing sharply from the December 2020 levels.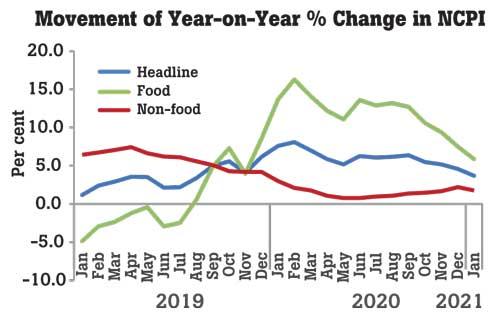 According to the NCPI compiled by the Census and Statistics Department, Sri Lanka's national prices rose by 3.7 percent during the 12 months to January, decelerating from 4.6 percent in December 2020, in a sign that the prices in the economy as a whole remain broadly at benign levels.

However, the prices of key daily essentials such as rice, vegetables, coconut, green chilies, red onions, fresh fish and fresh fruit rose in certain instances, to very high levels during the month.

Coconut stubbornly remained well above Rs.100 a nut, as all measures employed by the government to arrest its price fell flat.

Rice, despite the multi-year high harvest in the two seasons, rose the most in the daily essential goods basket during January.

Vegetable prices also soared around the country and no justifiable reason was cited for the escalation in prices, albeit the government trumpets around the clock for what it did to raise domestic production.

Prices of fresh fruits in the market, which deliver the much-needed nutrition to human body, remain nearly beyond the reach of the majority of Sri Lankans, except for routine fruit varieties like banana and papaw.

The commodities, which recorded price declines, were big onions, potatoes, eggs, manioc and chicken.

The food prices overall rose by 5.9 percent in the 12 months to January 2021, while on a month-on-month (MoM) basis, the prices rose by 1.0 percent, decelerating from 2.2 percent in December 2020.

Meanwhile, the prices of non-food items rose by 1.8 percent during the 12 months to January 2021, compared to 2.2 percent in December 2020.
This is a sign of people getting back to their normal lives with the start of the new year, after a hiatus from October to December 2020, as the prices of clothing, transport and education rose on a MoM basis.

People also spent substantially on private healthcare, household maintenance and related materials during January, as all of them recorded price increases.

Meanwhile, the so-called core prices, which measure the inflation barring the impact from often volatile items such as food and energy, rose by 4.2 percent in the 12 months to January 2021, decelerating from 4.7 percent in December 2020.

The Central Bank maintains that the prices will remain between 4 to 6 percent through 2021, barring supply shocks.