---
The National Chamber of Commerce will host the Minister of Labour and Trade Unions, , on 'Meet the Minister' programme for an interactive session with the business community, on April 6, from 3.00 p.m. to 4.30 p.m. at the Chamber Auditorium,
Colombo 10.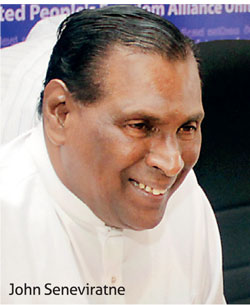 This session will be an opportunity for the business community to have a close interaction with the Minister and other officials from the Ministry. The institutions that come under the ministry are: Department of Labour, Department of Manpower and Employment, Employees' Provident Fund, National Institute for Occupational Safety and Health National Institute of Labour Studies, Office of the Commissioner of Workmen's Compensation, National Labour Advisory Council (NLAC).
The ministry is responsible for formulating and implementing national policy on labour and trade union relations,[Settlement of industrial disputes through the enforcement of labour laws to maintain industrial peace within the country and creating awareness among the working community regarding labour laws ,Promotion of Employees' Provident Fund (EPF) awarding its benefits to members.