---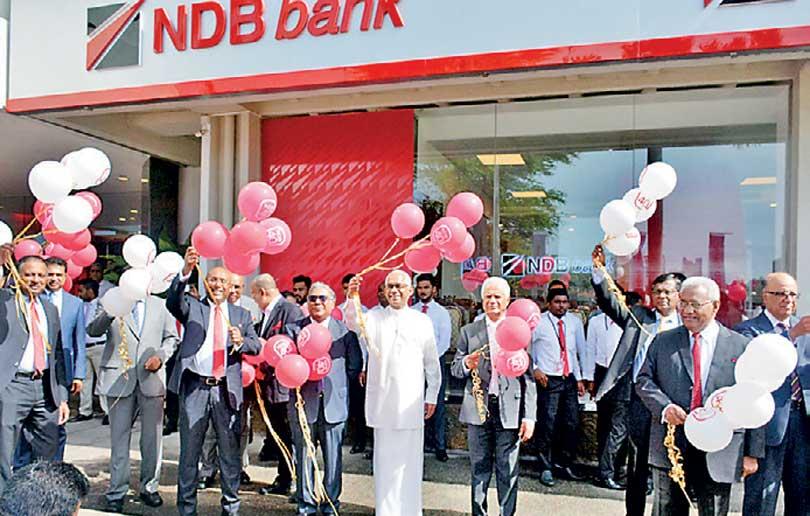 Chief Guest at the event State Minister Finance Eran Wickramaratne, Director/CEO Dimantha Senevirantne, Chairman Kavan Ratnayaka and past chairmen and past CEOs of the bank celebrating the 40th year anniversary.
NDB Bank yesterday (20th) celebrated its 40th year anniversary, along with the bank's past chairmen, past CEOs, current Chairman Kavan Ratnayake, Group CEO Dimantha Seneviratne and the senior management team and staff at the bank's head office in Nawam Mawatha.

The celebrations began with a religious ceremony. Additionally, an appreciation of the past Chairmen and CEOs of the bank, who contributed to the success of the bank's journey of 40 years, took place.

Among them were NDB's former Chairmen Dr. Nimal Sanderatne (1994-1998), Hemaka Amarasuriya (2011-2013), Sunil Wijesinha (2013-2015), N G Wickremeratne (2015-2016) and Ananda Atukorala (2016-2019) as well as the bank's former CEOs Ranjit Fernando (1989-2001), Eran Wickramaratne (2008-2010), Russell de Mel (2010-2013) and Rajendra Theagarajah (2013-2016).
Meanwhile, longstanding customers of NDB were also present to celebrate the bank's journey of four decades.

In addition to the celebrations, NDB launched their 40th year anniversary external campaign to both print and electronic media as well. Additionally, an internal staff campaign was also conducted throughout the month of August.

A town-storming campaign will be conducted with the bank's teams visiting a number of towns along with gifts and fun activities during the coming weeks.

Established in 1979 as the National Development Bank of Sri Lanka, NDB today has grown to become a fully-fledged financial services conglomerate operating around the island with a significant digital footprint and a network of over 150 ATM/CRMs and a total of 111 branches.

The bank has fully embraced the digital future with 70 percent of its transactions now occurring via digital channels. Meanwhile, the bank has empowered its customers by offering a host of digital tools such as mobile and online banking in addition to the bank's first phygital branch: NEOS which made NDB the first bank in Sri Lanka to introduce to fully paperless banking branch.

NDB, which is the first and to date the only corporate in Sri Lanka to officially be certified with EDGE Certification is a premier retail bank with over 111 branches across the island, serving millions of Sri Lankans through a host of financial services.

From its inception, the NDB Group which includes NDB Bank, NDB Capital, NDB Investment Banking, NDB Wealth, and NDB Securities has been a catalyst in the development of the nation, strengthening and empowering entrepreneurs, corporates and individuals from all strata of the economy.

Director/CEO Dimantha Senevirantne, Chairman Kavan Ratnayaka, board of directors, leadership team, senior management, past chairmen and past CEOs of the bank pose for a group photo