---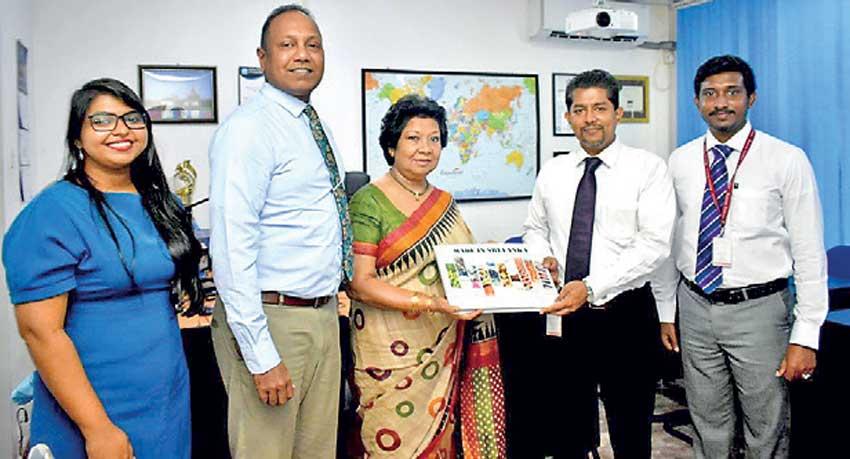 Officials of NCE and Bureau Veritas Lanka (Pvt) Ltd at the MOU signing
The National Chamber of Exporters (NCE) being a strong advocate for sustainable and ethical trading practices, which also includes ensuring employee safety of exporting industries, safety of the clients and continuous hygienic practices, is of the view that Sri Lankan companies should be geared with the right tools to protect both their employees and clients, to fight COVID-19.
The local arm of the internationally recognised Bureau Veritas Group has developed a special certification named 'Cov-Safe hygiene assessment' certification to ensure the Sri Lankan companies will be audited to ensure best practices to fight COVID-19. Bureau Veritas Lanka Pvt Ltd certification offers a comprehensive range of global or sector-specific standards, certifications, customised assessments and training services in quality, health & safety, environment, supply chain and corporate responsibility fields to small, medium and large companies in 140 countries with more than 1400 offices plus 320 laboratories.

The assessment process is on a four-phase process, where it consists of self assessments, onsite assessments, certification and surveillance assessments.

Some of the benefits highlighted are: internationally recognised certification on health and safety measures compliance related to COVID-19, fast certification process to ensure the reliability of products to be manufactured in COVID-19 safe environments and receiving special guidelines to follow, to ensure work environments are safe and clean,with workforce and clients following proper hygienic practices.

Cov-Safe hygiene assessment supports the clients to mitigate risk, ensuring compliance, procurement and infrastructure planning and following sanitization measures providing an assurance to all stakeholders. Furthermore, this certification will be carrying a message to foreign buyers that the products have been manufactured in COVID-19 safe environments.