---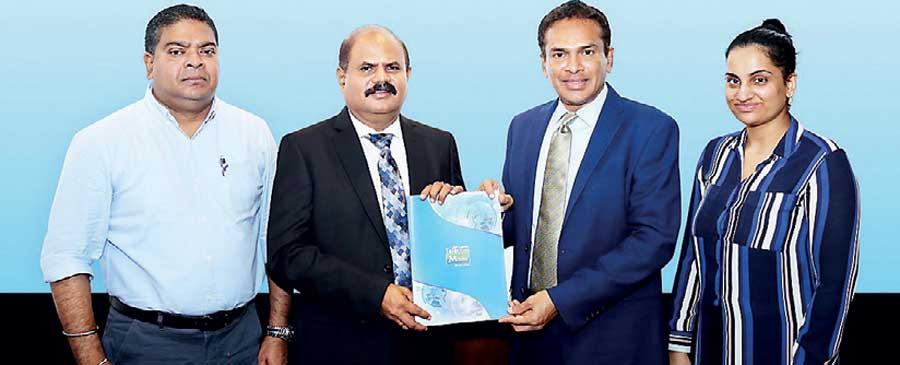 Sri Lanka Telecom and Mobitel Chairman P.G. Kumarasinghe Sirisena (second from left) and WatchGuard Security and Investigations (Pvt.) Ltd/M3force (Pvt.) Ltd Chairman Major Vijith Welikala exchange the strategic partnership agreement in the presence of (from left) Mobitel Chief Executive Officer Nalin Perera and WatchGuard Security and Investigations (Pvt.) Ltd/M3force (Pvt.) Ltd Director Jithmi Welikala
Mobitel, the mobile telephony business unit of Sri Lanka Telecom PLC, yesterday announced the acquisition of M3Force (Pvt.) Ltd, by taking the majority stake in the security solutions company.

"This strategic acquisition enables superior state-of-the-art integrated intelligent security solutions to be deployed for businesses in the country," a Mobitel statement said.

In recent months, Mobitel's business solutions have expanded to incorporate a variety of services aimed at empowering customers with the latest technology and tools to enhance profitability while simultaneously assisting them to adopt technology platforms.

This newest investment will empower Mobitel to spearhead integrated, intelligent security solutions in the country through M3Force's expertise in handling security solutions, with Mobitel infusing its technology experience.
This acquisition is aligned with Mobitel's objective to change the conventional way of handling security by bringing the latest technologies such as Deep Learning, Machine Learning and Artificial Intelligence, into play.

The first initiative in this new alliance would be to establish centralised monitoring and response as a service, which will be the heart of the entire integrated, intelligent security solution portfolio.

Customers can avail of a variety of intelligent security solutions as a result of this new venture, including CCTV, surveillance and intruder detection equipment, access control systems, etc.
NDB Investment Bank and Nithya Partners acted as the advisors to the transaction between the parties.

M3Force is part of WatchGuard Security and Investigation (Pvt.) Ltd.