---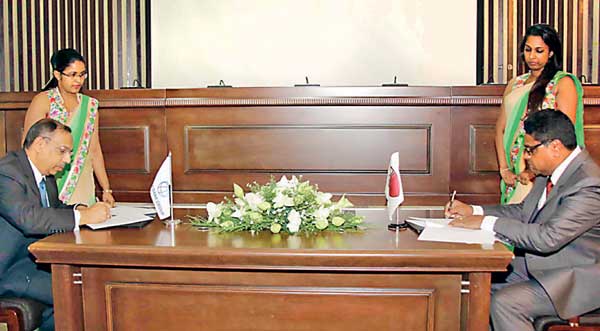 Chief Executive Officer of Miloda Institute Anura Lokuhetti and World Bank Senior Procurement Specialist Haider Raza sign the agreement
A Memorandum of Understanding (MOU) was signed between Miloda Institute and World Bank recently.

The public servants of Sri Lanka will get an opportunity to follow distance education courses through Miloda Institute.
Miloda Institute was incepted in the year of 2013 and, since then, it has reserved opportunity for the employees of the Ministry of Finance and other institutions coming under the purview of the Finance Ministry, to follow financial study courses.

Miloda aims to produce government officers with top knowledge and sufficient skills to efficiently and productively maintain the country's economic development drive.