---

Over 1,000 children and their families celebrated the grand finale of the popular 'Mom, Me and My Milo' campaign, painting the streets of Colombo green in a mega Milo Cycle Parade.

They cycled from the Sports Ministry Grounds through the city of Colombo and back to the starting point, where celebrations continued with a
grand carnival.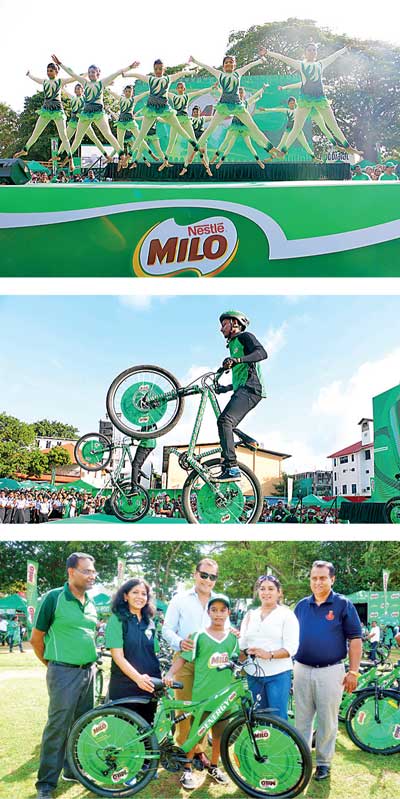 The event marked the third consecutive 'Mom, Me and My Milo' campaign, which ran from May to June this year. Milo fans took selfies with their moms and a Milo pack to enter a raffle draw, from which 1,000 lucky winners were selected to win Milo
branded bicycles.

Nestlé Beverages Vice President Norman Kannangara said: "As a brand that strongly advocates the importance of good nutrition and an active lifestyle, we wanted to end our hugely popular 'Mom, Me and My Milo' campaign with a fun bicycle parade, to show kids that staying active can be fun too. We want to encourage children to lead a healthier lifestyle with their families by cycling, a popular activity enjoyed by many kids. We are truly overwhelmed by the fantastic consumer response we keep getting for the campaign every year. It is a reflection of the strong trust and love consumers have for the brand."