---
On behalf of the Executive Committee and members of Sri Lanka Maldives - Business Council it is with great pleasure I congratulate the Government and citizens of Maldives all our Maldivian Business counterparts on the celebration of their 54th Independence Day."May the business relationship between Maldives and Sri Lanka continue to grow"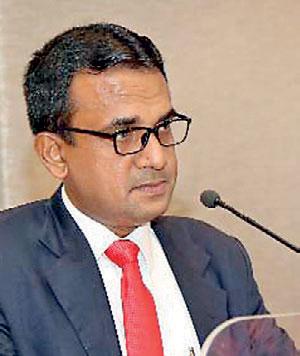 The Sri Lanka – Maldives Business Council was inaugurated on 25th May 2007 under the aegis of the Ceylon Chamber of Commerce as its 19th business Council with the objective of promoting trade, investment and tourism between Sri Lanka and the Republic of Maldives. Since the inauguration, membership has grown rapidly. To date 105 companies have obtained membership of the Council.

Some of the highlights of the activities carried out by the Council since its inception are the preparation of position papers for Agriculture, Banking, Freight Forwarding/Shipping and Tourism Sectors. The findings of these studies were the base when venturing into activities for the benefit of the membership. Tourism was one such example, where the Council focused on joint tourism promotion and education/human resource development for the leisure industry.

To provide prospect for the memberships to promote their businesses with Maldives the Council took a delegation in July 2019. In addition, a networking events are organized with various topics.Individuals, partnerships, companies, state owned enterprises or other organisations engaged in trade, tourism or services with the Maldives or engaged in joint ventures with Maldivian organisations or interested in entering into or promoting trade, tourism, services or joint ventures with Maldivian organizations could obtain the membership of the Council. Further details regarding membership of the Council could be obtained from the Secretariat of the Sri Lanka – Maldives Bilateral Business Council of the Ceylon Chamber of Commerce, No. 50, NavamMawatha, Colombo 02.