---
The Republic of Maldives today, celebrates its 54th Independence anniversary and I would like to wish each and every Maldivian residing in this beautiful country of Sri Lanka and the whole of Maldives a joyful Independence Day.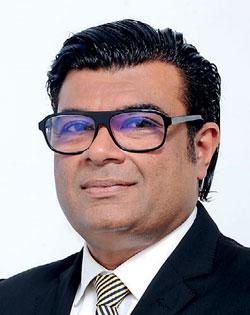 Sri Lanka holds a special place in our hearts as we celebrate our Independence Day, since it was here in Sri Lanka that our Independence Agreement was signed. Hence it is with great joy that we express our sincere gratitude on this occasion to all Sri Lankans, Sri Lankan leaders past and present, who contributed to this great buildup of our relations. We would like to wish Sri Lanka lasting peace and prosperity, furthermore, may the strength we saw from the people of Sri Lanka throughout the difficult years also during the very tragic Easter bomb attacks be a fine example for unity and perseverance.

The Maldives and Sri Lanka share close bonds of friendship that dates back to time immemorial. The historic bonds of friendship are being augmented through cooperation in many sectors, such as education, fisheries, tourism, trade and investment. Sri Lanka has always been a trusted neighbor and a dear friend that lends its support and assistance towards all our developmental efforts. We look to further consolidating our close ties of friendship and cooperation through fostering partnerships in development. I am confident that the strong ties of trade, cultural relations, people-to people ties and cross-border investment will continue to prosper during the tenure of President His Excellency Ibrahim Mohamed Solih.

On this joyous occasion, it is my honor to express my heartfelt greetings and good wishes to our beloved President His Excellency Ibrahim Mohamed Solih and First Lady Madam Fazna Ahmed. Under the visionary leadership of President Solih the road ahead for the Maldives is a promising one. The positive approach of the Government foreign policy formulated on the basis of promotion and protection of human rights, democracy and climate diplomacy has already been met with acceptance and renewed friendship from the international community.

Let me also express my profound gratitude to President Maithripala Sirisena, Prime Minister Honourable Ranil Wickremesinghe the Government and people of Sri Lanka for their unrelenting support and assistance in numerous areas concerning the Maldivian community in Sri Lanka and towards the progress in the Maldives, including the continued support and guidance to me by His Excellency Tilak Marapana, Minister of Foreign Affairs and dedicated team at Ministry of Foreign Affairs of Sri Lanka. I wish to express our profound appreciation to the government and people of Sri Lanka for the warmth in its relationship with the Maldives.