---
As the Republic of Maldives celebrates its 54th Independence anniversary, it gives me great joy to express my heartfelt greetings and good wishes to all Maldivians residing in Sri Lanka.
Today also marks the 54th Anniversary of the Establishment of Diplomatic Relations between the Maldives and Sri Lanka, which gives further cause for celebration. I wish to thank President Maithripala Sirisena, the Government and the people of Sri Lanka for the unwavering support and assistance they have always given towards the Maldives' democratization process and socio-economic progress. The Maldives is in turn committed to doing all it can to assist the Sri Lankan Government in its good endeavours, and to help the Sri Lankan people meet their aspirations.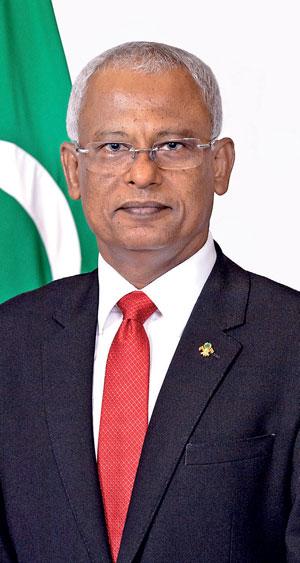 Throughout our independence journey, Maldives has always counted on the support of its friendly and closest neighbour, and fellow SAARC member, Sri Lanka. The Government of Maldives is firmly committed to work hand in hand with the Government of Sri Lanka to nurture our congenial ties and sustain mutual benefits for our two peoples.

As we celebrate the attainment of 54 years of independence, our young democracy still faces several challenges. Despite all odds, this Government has made significant strides towards improving the lives of its citizens both at home and abroad, since assuming office in November. Indeed, on this Independence Day, we take a step closer towards fulfilling our key pledges to the Maldivian people.

I wish continued stability and prosperity for the friendly people of Sri Lanka and look forward to further cementing the relationship between our two governments and peoples in the years to come.

Once again, my heartfelt felicitations to all Maldivians on our 54th Independence Day.